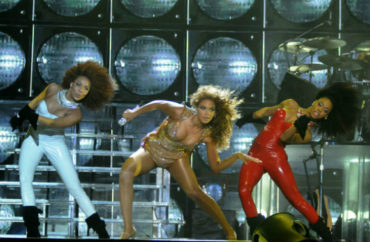 Can't get enough of the University of Texas-Austin's so-called Beyoncé class? Now you can read the book!
Omise'eke Tinsley, professor of African and African Diaspora Studies, is releasing a book in November that she calls a "femme-onade mixtape," interspersing her own experiences with cultural analysis of the music icon's 2016 Lemonade visual album and discussions on black women's gender and sexuality.
The "femme" identifying "queer" woman, who married a transgender man (born female) in 2011, discusses the new book with the Alcalde, UT-Austin's alumni magazine.
Beyoncé is the model of femininity that stuck for Tinsley, who has identified as less than heterosexual for more than 20 years but was suddenly identified as a straight female when she got married.
Tinsley became an international celebrity (much like her inspiration) before her course "Beyoncé Feminism, Rihanna Womanism" even started in 2015, and fought back against criticism that her course simply glamorized celebrities.
MORE: Instructor complains Rutgers ditched his Beyoncé course
Alcalde says:
In reality, the course was a rigorous introduction to black feminism. "It's about how Beyoncé's work opens space for black women to talk and think about the issues that matter to them," Tinsley says. She launched the course after realizing she could shape an entire class around these conversations.
The course led her students – primarily women of color – to share their stories of "different kinds of violence that they'd survived" since coming to UT, Tinsley says.
It's intended to help black and queer women "visualize" the communities they want into existence: "Imagining a future in which black women can love each other every way possible is necessary for freedom."
She hopes the book lets black women "experience self-love" and encourages others to love black women more.
h/t Mark Pulliam
MORE: UMass-Amherst offers 'Hip-Hop Feminisms' course
IMAGE: A.RICARDO/Shutterstock
Like The College Fix on Facebook / Follow us on Twitter