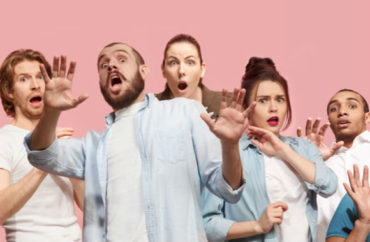 Northern State University alumna Brooke Nelson probably had no idea what awaited her last week after she criticized a possible choice of her alma mater's freshman "Common Read" book.
As a junior at South Dakota's NSU in 2017, Nelson said she "fought hard" against a book by Young Adult author Sarah Dessen, claiming "[Dessen]'s fine for teen girls […] but definitely not up to the level of Common Read." Nelson had joined the committee which helps select the NSU Common Read offering.
What set off the controversy was Nelson's follow-up remark — that she joined the committee just so she "could stop [the committee] from ever choosing Sarah Dessen."
As Slate says, that statement was "punchy, even intemperate." But does it compare to what happened when Dessen heard about it? The author tweeted a screenshot of remark with the accompanying commentary "Authors are real people […] I'm having a really hard time right now and this is just mean and cruel. I hope it made you feel good."
Dessen's many followers then went to work ripping Nelson:
"Fuck that fucking bitch," tweeted fellow Young Adult author Siobhan Vivian (to which Dessen replied "I love you"). YA writer Dhonielle Clayton added "Can I add a few more choice words for Siobhan's brilliance … fuck that RAGGEDY ASS fucking bitch."
really something to behold here: pic.twitter.com/twHqJyEW9h

— bradley babendir (@therealbradbabs) November 13, 2019
Ironically, Clayton is a "sensitivity reader" for hire; she makes sure stories don't contain "harmful versions" and stereotypes of marginalized groups.
All the following tweets have since been deleted. And, hilariously, Northern State offered an apology — to Dessen:
"We are very sorry to @SarahDessen for the comments made in a news article by one of our alums. They do not reflect the views of the university or Common Read Committee."
Nelson told Slate she has closed down her social media accounts in response to ongoing harassment, and is worried about her career future.
For Dessen's defenders, any criticism of her books amounted to "a swipe at a huge swathe of YA and, frankly, at teen girls," as author Justine Larbalestier tweeted. Jodi Picoult, whose novels have sold 40 million copies, saw it as evidence of a "sinister" belief that "stories about young women matter less." She framed her extended defense of Dessen (to her 172,000 Twitter followers) as an opportunity to "fight the patriarchy." "The patriarchy" in this case is a recent [female] college graduate from Volga, South Dakota, who had no idea what she was getting into when she spoke with a local news reporter about her literary taste.

Many of Nelson's critics seem to be pretending not to understand that a novel about teenagers is not the same thing as a novel for teenagers. The former category includes Little Women, Great Expectations, Jane Eyre, The Secret History, Elena Ferrante's My Brilliant Friend, and countless other great novels that are both popular and critically acclaimed. Naturally, the categories often overlap. But contra Picoult's snobbish straw man, no serious person has made the argument that top-tier literature cannot be about teenagers.
Lest you think Nelson is as bad as Dessen's defenders claim, the year she joined the selection committee NSU chose Bryan Stevenson's book "Just Mercy" as the Common Read … which was Nelson's preferred choice. Stevenson is the founder of the Equal Justice Initiative which fights for wrongfully (and over-) convicted prisoners. He has claimed that slavery "never ended" after the Civil War, just "evolved."
For her part, Dessen offered an apology to Nelson Friday afternoon:
Something important I'd like to say. pic.twitter.com/3MIhe5rxxH

— sarahdessen (@sarahdessen) November 15, 2019
MORE: Colleges assign faddish summer books that don't challenge students' views
MORE: Study: Zero conservative books, many liberal ones, on freshmen reading lists
IMAGE: Master1305 / Shutterstock.com
Like The College Fix on Facebook / Follow us on Twitter