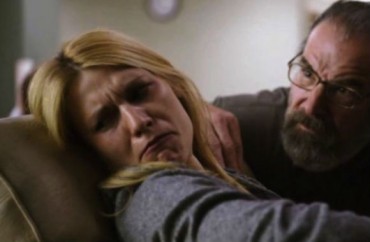 It's election season at American University, and candidates for student body president are telling students exactly what they want to hear: Your lives are hard, and we care.
The Eagle reports that the candidates, all sophomores, debated each other last night and then took questions from students at a town hall.
Matt Mullin wants to keep the counseling center open 24 hours a day, 7 days a week, though he didn't explain how he'd get the money for it. Will Mascaro wants a slightly less expensive change:
Mascaro would like to adjust the counseling center's approach to its emergency hotline, which is currently outsourced to staff unaffiliated with the University. Mascaro wants to see the University fund an around-the-clock hotline staffed by professionals within the University community who would empathize with the experiences of students.
Devontae Torriente, who already got the American administration to adopt a modified version of the microaggression reporting proposal he helped develop, wants even more "diversity and inclusion" on campus:
One of Torriente's specific initiatives to further diversity and inclusion involves supporting a professor who is currently trying to push for the African American and African Diaspora Studies minor to expand into a major.
Mascaro, who is white, promised to let nonwhite students develop his diversity policy:
"I'll be the first to admit that as a white man, I have not experienced racism, and I never will experience racism," Mascaro said during the debate. "So, I am not the person who should be leading the charge on this issue. I have to lead from behind."
On sexual-assault investigations, the candidates criticized the confidentiality agreement for involved parties, the subject of a sexual-assault activist's recent Title IX complaint against the school.
But while Mascaro wanted to ditch confidentiality entirely – presumably so accusers could publicly accuse their ex-partners of rape, while those accused risk being charged with "retaliation" for defending themselves – Torriente said he just wanted to modify the agreement, to "protect survivors and the witnesses who support them."
Like The College Fix on Facebook / Follow us on Twitter
IMAGE: Homeland screenshot