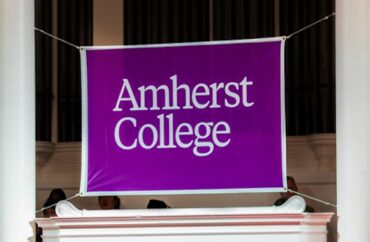 From the Southern Poverty Law Center and The Nation magazine
Amherst College played host to a pair of speakers over the last two weeks who, respectively, connected antisemitism to white nationalism, and said the "long history of Israeli aggression" was to blame for Hamas' October 7 attack.
On November 8, Southern Poverty Law Center Senior Fellow Eric Ward told an audience that antisemitism "provides the white nationalist movement with a grand narrative and overarching worldview that connects all other aspects of their bigotry," The Amherst Student reports.
White nationalism is "an authoritarian social movement committed to building a whites-only nation," Ward said, and "antisemitism forms its theoretical core."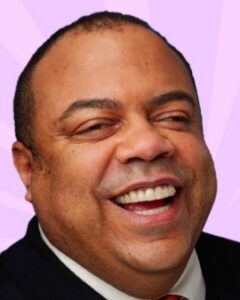 He shared an anecdote about a conference he attended — a "hotbed for far-right militias" — noting it didn't even need to be said who is in charge of the "international conspiracy" they all believe in because it is "obvious": Jews.
Ward (pictured) also said white nationalists believe this conspiracy is behind the so-called "Great Replacement Theory," where racial minorities eventually will supplant whites in Western nations.
Ward originally was scheduled to give his talk before Hamas' attack against Israel in October, but the only thing he said of the conflict was that it was being used by white nationalists to "exploit bigotry that already exists."
MORE: Profs: Trump's pro-Christmas rhetoric is connected to white nationalism
A commenter to the article said Ward's speech was "tone deaf" as it "completely ignore[d] the trend on college campuses around the country, including Amherst, of the vilification of Israel by staff and students alike […] This doesn't come from the far-right. It is coming from the left."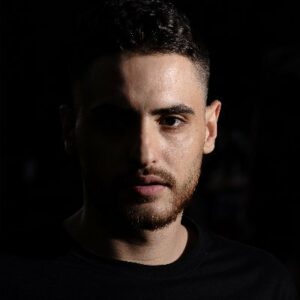 The Hamas-Israel war was the subject of discussion this past Tuesday when Palestinian "poet, journalist, and organizer" Mohammed El-Kurd "sought to center the historical and political embeddedness of the violence in Israel-Palestine."
El-Kurd (pictured), a correspondent for The Nation, blamed Israel for Hamas' Oct. 7 assault, saying people must understand the "decades-long status quo of Israeli settler violence against Palestinians."
He noted it is a "concentrated illustration of the way Western superpowers exert violence on indigenous people."
El-Kurd said his "vision" for a free Palestine includes the right of return, freedom for "political prisoners," return of "stolen" land, and "redistribution of economic resources."
Before El-Kurd began his talk, Amherst's restorative practices director informed attendees they might be asked to leave if they "became upset to the point […] where Mr. Mohammed El-Kurd can't finish his thoughts."
Algemeiner reported last year that El-Kurd "traffic[s] in antisemitic tropes, demonize[s] Zionism, and falsely accuse[s] Israelis of eating the organs of Palestinians."
When asked at Duke University last year what would happen to Israelis if the slogan "from the river to the sea" actually was enacted, El-Kurd reportedly replied "I don't care. I truly, sincerely, don't give a f**k." He also said Zionists have "an unquenchable thirst for Palestinian blood and land."
The year before, El-Kurd tweeted out that "Zionist settlers [are] sadistic barbaric neonazi pigs," and this past February at Princeton he said "ethnic cleansing [is] inherent to Zionist ideology."
MORE: Nine pro-Palestinian Harvard students occupy campus building overnight
IMAGES: Amherst College/Facebook; American Leadership Forum Silicon Valley, Mohammed El-Kurd/X
Like The College Fix on Facebook / Follow us on Twitter