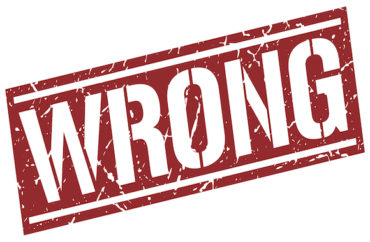 'It's borderline satanic'
A California professor recently compared unborn human babies to "parasites" during a class presentation—and one instructor, who has extensively studied parasites, is pushing back against that claim, calling it "bad science" and "borderline satanic."
Late last month Pascal Gagneux, a professor at the University of California, San Diego, made headlines after an in-class slideshow claimed that unborn human beings are "legitimate parasites" with distinct parallels to cancerous growths.
Gagneux is a professor specializing in evolutionary biology, primatology and glycobiology, according to the school's website. Following a major media response to his slideshow, Gagneux complained that his presentation had been featured on "right wing 'pro-life' media," and he wrote an email to his students assuring them that his "point was not to indoctrinate you with the notion that fetuses are cancers."
Though he acknowledged that he had not meant to portray fetuses as cancerous, Gagneux did not retract his claim that unborn humans are parasitic to their mothers. The University of California, San Diego, would go on to defend the slideshow as depicting "widely accepted scientific concepts."
'Bad science'
One professor who specializes in the study of parasites—what's known as "parasitology"—slammed Gagneux's "egregious use of the term parasite."
Michael Behnke, an assistant professor of pathobiological sciences at Louisiana State University, said that Gagneux's claim "isn't only bad science, it's borderline satanic."
"A parasite is something that takes from a host without providing any significant benefit to that host. An unborn baby carries half the genes of the mother. In a purely gene-centered view of biology, the baby will benefit the mother in the most fundamental way. The more children the mother gives birth to, the more genes she passes on, the more benefit she derives in a biological sense," he told The College Fix.
"A more philosophical answer would focus on all the meta-benefits the mother will receive from that child throughout her life, like flowers on Mother's Day!" Behnke added.
School defends prof's presentation
The University of California, San Diego, defended Gagneux's presentation in which he claimed that unborn human beings are akin to parasites.
"The slide presents common, widely accepted scientific concepts and in no way represents a political statement," the school said of the widely-shared photograph of Gagneux's slideshow, according to Fox News.
The university did not respond to queries from The Fix asking if the school specifically stood by Gagneux's classification of unborn humans as parasitical.
Gagneux also did not respond to a query from The Fix asking for comment on Behnke's remarks about parasites.
MORE: Pro-abortion professor won't say if unborn humans are human
MORE: Campus health centers don't tell the truth about emergency contraception
IMAGE: Aquir / Shutterstock.com
Like The College Fix on Facebook / Follow us on Twitter