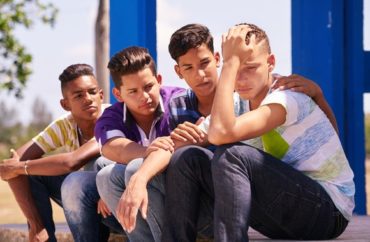 Only a 'plausible inference' of sex discrimination needed
Universities must allow "some form of cross-examination and a live, adversarial hearing" in Title IX proceedings, at least in Pennsylvania, a federal appeals court ruled in a lawsuit against a private university in Philadelphia.
The 3rd U.S. Circuit Court of Appeals is the first to rule on fairness requirements for students in sexual misconduct proceedings since the Department of Education released new Title IX regulations last month.
It adopted the approach to Title IX devised by its sister circuit, the 7th, in a ruling against Purdue University last year. That means accused students must allege facts that "support a plausible inference" that their college discriminated against them "on the basis of sex."
The University of the Sciences hired an independent investigator after two female students accused "John Doe" of sexual misconduct. He was on the verge of completing all the required coursework for his degree in biomedical science when the university found him guilty and expelled him.
John said the finding was arbitrary, accusing USciences of being "improperly motivated by sex" and "breach[ing] its contract" by depriving him the fairness promised in its sexual misconduct policy.
The 3rd Circuit ordered the trial court, which had dismissed John's lawsuit, to take up his case again. John made "plausible allegations supporting both" sex discrimination and breach of contract, the unanimous panel said.
Asked for comment, USciences Associate Director of Communications Jenna Pizzi responded that the university "does not comment on pending litigation matters."
The 3rd Circuit's May 29 ruling has already been cited in at least one other similar lawsuit. Brooklyn College Prof. KC Johnson, who chronicles Title IX litigation, tweeted that the plaintiff in a lawsuit against Virginia Tech informed the trial court of the 3rd Circuit ruling on Monday.
The "supplemental authority" brief notes the 3rd Circuit ruled that colleges are not owed the same "deference" in sexual misconduct cases as in less weighty matters such as cheating. That's because the consequences of a guilty finding are "potentially dire and permanent," the brief said. (Only 4th Circuit rulings are binding on Virginia trial courts.)
MORE: Purdue hid evidence from accused student, likely anti-male bias: 7th Circuit
First of what I suspect will be many such citations to the pathbreaking CA3 @USciences opinion in acc'd student lawsuits. This one (in VA Tech case) highlights CA3 passage cautioning against excessive deference to a univ's TIX adjudication process. pic.twitter.com/GkvuLq24QY

— KC Johnson (@kcjohnson9) June 1, 2020
She didn't get his 'affirmative consent' either, but university refused to investigate
Though the arrangement is banned under the Department of Education's new Title IX regulations, USciences used a "single investigator" model for sexual misconduct inquiries. It hired an independent attorney to collect evidence, interview witnesses and reach a verdict.
USciences hands out two "companion documents" to students each year, the Student Handbook and the Sexual Misconduct Policy.
The former promises "adequate, reliable, impartial, prompt, fair and equitable" disciplinary investigations, and that accusers and accused will be supported "equally." The latter makes fairness promises and lays out "substantive rules" concerning misconduct and adjudication procedures.
The university uses an "affirmative consent" standard for sexual activity, and says intoxication may render a person incapable of granting such consent. Failure to use a condom also negates consent. It found John did not obtain such consent with either accuser, meaning he sexually assaulted both.
John alleged USciences practiced gender bias by investigating him – but not one of his accusers ("Jane Roe 2") – for failing to obtain affirmative consent. Both were under "comparable intoxication" during their sexual encounter, he claimed, meaning she didn't get his affirmative consent. The university declined to consider his intoxication level.
The 3rd Circuit cited another provision of the Sexual Misconduct Policy: Students can be suspended, dismissed or receive other sanctions for revealing confidential information after an official investigation has been launched.
Roe 2 only accused him because the university "permitted and encouraged" his first accuser ("Jane Roe 1") and her sorority president ("Witness 1") to reveal confidential information about her accusation, that John didn't use a condom during their sex, he claimed.
They were hoping to "find other women willing to make a complaint against" him, and "convinced" their sorority sister Roe 2 that her sexual encounter was not consensual.
MORE: Purdue ignores 7th Circuit ruling against it, gets smacked down in next suit
To greater extent than any Appeals Court decision in this area, CA3 tackles university claim that courts should be wary of interfering in discipline at private school. Yes, decision says, in academic integrity/fac development matters. But "this is not such a case." pic.twitter.com/ulThlw959o

— KC Johnson (@kcjohnson9) May 29, 2020
'Fairness' left undefined by university, but it must be 'given effect'
John has made plausible claims that USciences discriminated against him as a male, starting with the university "yield[ing] to external pressure when implementing and enforcing" its sexual misconduct policy, the appeals court said.
It noted the 2nd, 6th and 7th Circuits had agreed that "alleged overreaction" to the Obama administration's Title IX guidance, and other public pressure, was "relevant" to a Title IX claim. John pointed out the university had "limited procedural protections" for male students following the Obama guidance and, "encouraged by federal officials," had treated men "differently" than women.
The panel cited a law review article on "The Sex Bureaucracy" (below) as evidence that the Obama administration did not treat its "guidance" as a suggestion, but rather made "explicit threat[s]" to cut off federal funding for colleges that didn't comply.
MORE: 'The Sex Bureaucracy' cited in Title IX ruling even before it's published
The three-judge panel also scolded the trial court for not reading John's claims "in the light most favorable to him," as it was required to do. The judge had said John's intoxication claim "appears to flow from a faulty premise," that any intoxication negates affirmative consent, but those were his "reasonable inferences," the panel said.
It's plausible that "sex was a motivating factor" in the investigation and expulsion, the panel ruled: The university failed to investigate Roe 2 when the investigator turned in the report, which noted John's intoxication level, suggesting he couldn't give affirmative consent.
Johnson, the professor who chronicles Title IX litigation, noted that the 3rd Circuit adopted the so-called Purdue standard created by the 7th Circuit, which evaluates each Title IX claim in a more "holistic" manner. In that ruling, the 7th Circuit said the investigation was "fundamentally unfair" because it was tilted toward the accuser.
There's no need to "superimpose doctrinal tests," such as "deliberate indifference" and "selective enforcement," on Title IX, the 3rd Circuit said. In addition to "vindicating" the new Title IX regulations, the ruling has made it easier for accused males to plead sex discrimination in court, Johnson wrote.
As for John's breach-of-contract claim, the panel looked at Pennsylvania law to determine whether the private university violated its promises, since it's not governed by constitutional due process.
"USciences essentially argues that because it provided some procedural protections in the [Sexual Misconduct] Policy, Doe was treated fairly. We disagree," the ruling said: "Nowhere in either the Policy or the Student Handbook is fairness defined," yet the promise must be "given effect."
In the Pennsylvania courts, private universities have been required to let students participate in live, adversarial hearings and cross-examine witnesses. That means "federal notions of fairness in student disciplinary proceedings are consistent with those recognized in Pennsylvania's jurisprudence," the panel said.
Thus, the university's "contractual promises of 'fair' and 'equitable' treatment" require "at least" those elements, though it is free to choose "the exact method" of their implementation.
MORE: Boston College legal fees skyrocket in Title IX suit – before trial
IMAGE: Diego Cervo/Shutterstock
Like The College Fix on Facebook / Follow us on Twitter