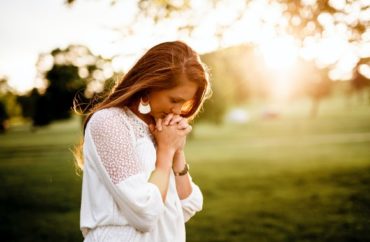 Federal lawsuit alleges First Amendment violations
Arizona Christian University filed a federal lawsuit on Thursday against a public school district that recently ended a student teaching partnership after 11 years due to the school's religious beliefs.
The lawsuit comes after Washington Elementary School District Governing Board cut ties with ACU. Several board members, including one who wore cat ears during the meeting, explicitly cited the university's religious beliefs in explaining their vote to end the partnership. Board member Tamillia Valenzuela, who is a "bilingual, disabled, neurodivergent queer black Latina," is a named defendant in the lawsuit.
The federal lawsuit states:
The School District's decision to revoke its relationship and to cease all future agreements with Arizona Christian and the university's students solely because of their religious status and beliefs violated—and continues to violate—their constitutional rights.
Alliance Defending Freedom, the Christian legal nonprofit representing Arizona Christian, noted that there were "zero complaints about an [ACU] student teacher or alumnus" and the district "decided to terminate its relationship with Arizona Christian and its students solely because of their religious status and beliefs on biblical marriage and sexuality."
"At least seventeen Arizona Christian students have been hired as teachers by the School District," ADF wrote in its lawsuit.
The lawsuit cited statements made by Valenzuela and other board members that explicitly criticized the university's religious beliefs.
She said at the meeting:
I want to know how bringing people from an institution that is ingrained in their [Christian] values . . . will . . . impact three of your board members who are a part of the LGBTQ community. We have added our pronouns at the dais as a solidarity – let our LGBT community know, that we stand, in making sure that they feel protected. Are we only performing performative solidarity, or are we going to dig deep, and actually look at the partnerships that we're doing?
Board member Kyle Clayton, who is a homosexual male, shared similar concerns:
[W]hen I went and looked into not only [Arizona Christian's] core values but then the statement of faith that they ask their students to sign and live by, what gave me pause was it's not just teaching but it's teaching as they say um, with a Biblical lens, with a proselytizing is embedded into how they teach, and um, you know, I just don't believe that that belongs in schools and I would never want uh you know my son to talk about his two dads and be shamed by a teacher who believed a certain way and is at a school that demands that they uh, you know uh, teach through God's . . . their biblical lens.
The lawsuit asked for an injunction against the school's termination of the contract based on its violations of both the Constitution's guarantees of free exercise of religion and the state law of Arizona.
MORE: Montana State student wins legal battle over 'preferred pronouns'
IMAGE: Ben White/Unsplash
Like The College Fix on Facebook / Follow us on Twitter