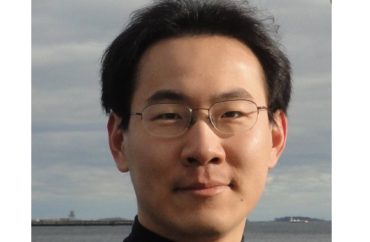 Romantic jealousy seen as potential motive
Law enforcement in Connecticut has unsealed the arrest affidavit in the murder of a Yale grad student.
Former MIT graduate student researcher Qinxuan Pan (right) has been charged with the murder of Kevin Jiang, an Army veteran and graduate student at Yale.
The arrest warrant indicated that Pan could be a suspect in other shootings, as well. Earlier coverage and the police reports indicate that Pan may have been infatuated with Jiang's fiance.
The unsealed warrant provides new details on the evidence that could be used against Pan ahead of his next hearing on July 28.
Jiang shot and killed on February 6
New Haven, Connecticut police found Jiang "suffering from multiple gunshot wounds to the face" the evening of February 6, 2021, according to the recently unsealed warrant. Soon after, a medical examiner ruled Jiang's death a homicide.
Authorities found that the .45 casings that were recovered at the scene of Jiang's death were connected with four other shootings in that area in the span of three months. One of those incidents occurred just one day prior to Jiang's death.
Surveillance footage captured someone in a vehicle firing shots out of a car on February 5, just one day before Jiang's death. The vehicle appeared to be similar to a GMC Terrain and a car salesman told police Pan had test driven a car that day but did not bring it back until the next morning.
Pan then test drove another GMC Terrain at another dealership, yet he never returned that vehicle.
Confusion over suspect caused by dispatcher error
The police dispatcher initially mistook the suspect as a black male, even though no witnesses or 911 callers reported a black male for the crime.
The police, however, did have an interaction with Pan, without initially realizing he could have shot Jiang.
Shortly before 9 pm on the night of February 6, officers responded to a call that a vehicle was stopped on railroad tracks.
The officers responded and Qinxuan Pan was trying to move the vehicle but did not realize that he was a person of interest in the death of Kevin Jiang. A tow truck driver moved the car and dropped Pan off at a local hotel.
Pan travels to Georgia and Alabama
Some time between being dropped off at the hotel in Connecticut and the next morning, Pan began to travel south, with the help of his family.
He also allegedly left a bag containing a .45 caliber pistol at a local Arby. It is on February 7 that Pan appeared to have started traveling away from Connecticut.
A police ping of Pan's phone, conducted after law enforcement acquired an arrest warrant for the stolen car, showed him in North Carolina. A car owned by Pan's mother would later be spotted in Georgia on February 8.
Police caught up with Pan's parents near Duluth, Georgia. His father told police that Pan called him saying he needed help in Connecticut, so they picked him up. The three of them traveled down the East Coast until Pan ditched them at an "an unknown location."
The U.S. Marshals, along with Alabama police officers, arrested Pan in May. He awaits his trial in Connecticut.
Pan's attorney William Gerace has previously said his client plans to plead not guilty.
MORE: Illegal immigrant convicted in murder of University of Iowa student
IMAGE: Qinxuan Pan/Facebook
Like The College Fix on Facebook / Follow us on Twitter