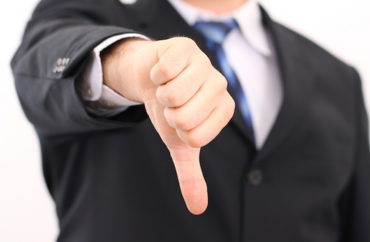 A disgraceful display from the administration
In what is quite obviously a concession to angry student activists, the administration at Harvard has declined to renew the faculty dean positions of Ronald Sullivan and Stephanie Robinson. That personnel change comes after several months of students agitating against Sullivan for representing accused rapist Harvey Weinstein. The controversy even led to a "climate review" of the residential house over which Sullivan was in charge. Earlier this month students initiated a sit-in against Sullivan; that sit-in was even attended by the dean of Harvard College. All of this ended with the announcement that Sullivan and his wife Robinson would not be returning to their dean positions next year.
There have been some efforts to paint this personnel decision as involving more than the Weinstein debacle: The Harvard Crimson ran a lengthy report last week laying out the numerous complaints students and staff have lodged against the two deans over their decade as house masters. Granting that the complaints themselves are somewhat concerning, the entire thing feels like a transparent contrivance: The university did nothing about these issues for ten years, apparently, until the moment when a bunch of progressive students were mad about a juvenile political outrage. Spare us the empty justifications.
What happened here is clear: A group of students, lacking any real concept of how and why our our justice system works the way it does, were determined to bring Sullivan and Robinson to heel for Sullivan's representation of a notorious alleged criminal. It is silly and juvenile to want to punish a lawyer for representing an unpopular client; for students at one of the planet's most elite universities to engage in such empty-headed activism is abominable. Above all it displays a shocking lack of understanding of what lawyers are supposed to do. As National Review editor Charlie Cookie points out, the role of an attorney is not "'condoning' the alleged crimes committed by his client," it's "demanding that the state fulfill its role in proving them."
Such lessons are wasted on the perpetually aggrieved, the professionally outraged and the ceaselessly triggered. Such is the state of campus activism these days. Of course, the ultimate decision here rested with university administrators, who ultimately caved to the student mob rather than side with a lawyer who was simply doing his job. Shame on everyone involved in this awful charade.
MORE: Defending the Harvard prof who's defending an accused sexual predator
IMAGE: Meikesen / Shutterstock.com
Like The College Fix on Facebook / Follow us on Twitter