The University of Texas at Austin employed more than 100 diversity-related employees that cost about $9.5 million in salaries and benefits, according to a College Fix analysis of the most current data available.
During the 2016-17 school year, which is the most recent salary data available without a public records act request, the Lone Star State's flagship campus employed 112 diversity-related staffers — both administrators and scholars — who collected about $7.4 million in salaries and an additional estimated $2.1 million in fringe benefits.
The salaries cited are from a public database maintained by the Texas Tribune, which last updated in July 2017, and the list of employees was compiled based on information culled from UT Austin's website in September 2018.
The analysis also found the public university has actually slightly reduced the number of diversity-related staffers since the 2016-17 school year. With that, it has also reduced its Division of Diversity and Community Engagement budget by more than $1 million in the last two years, according to a campus spokesman.
What's more, its Social Justice Institute also shut down operations sometime over the last six months. Underscoring that, many of the diversity-related employees double as both scholars and administrators. Campus officials, in emails to The College Fix, also stressed that not all of the employees' salaries are shouldered by the general fund.
Nevertheless, there remains a large contingent of employees devoted to advancing diversity and inclusion at the school, and it does not come cheap.
"UT has one of the most elaborate, and most activist, and well-funded, diversity bureaucracies of any public university in America," said Mark Pulliam, a lawyer and University of Texas School of Law alum who has become a watchdog of the university and writes frequently about its spending habits, curriculum, and other campus matters.
"Texas voters and taxpayers, who consistently vote Republican statewide and elected President Trump by a wide margin, would be appalled at the extent of indoctrination being promoted at the flagship campus of UT, subsidized with tax dollars," he told The College Fix via email.
For the 2016-17 school year, the diversity-related positions at UT included department vice presidents, program directors, administrative associates and program coordinators. Some also doubled as researchers or professors in various university centers or institutes that describe their missions as advancing diversity and inclusion.
Seventeen administrators on the list made over $100,000 annually. Gregory Vincent, who was formerly vice president for diversity and community engagement but left the university for a new job in the summer of 2017, was the highest paid administrator at the time, earning more than $306,000 in salary alone.
Leonard Moore was promoted to vice president for diversity and community engagement since then. Moore, in his previous position as senior associate vice president for UT's Division of Diversity and Community Engagement, made over $265,000 annually, according to the database.
Prior to his departure, Vincent was responsible for growing the Division of Diversity and Community Engagement. "Since taking over the administrative post at UT in 2006, Vincent has grown the Division of Diversity and Community Engagement to encompass a $50 million budget and more than 400 employees, according to his online bio," the Austin Business Journal reported in 2017.
For The College Fix's purposes, the analysis sought to identify diversity-related administrators and high-level staffers and scholars, and did not include all 500 employees who reported to Vincent prior to his departure.
Edmund "Ted" Gordon, who was chair of UT's Department of African and African Diaspora Studies, made over $180,000, and was promoted to vice provost for diversity since the salary database was last updated.
Gordon and a UT associate dean, Juan Miró, in August published an op-ed in The Boston Globe titled "For universities, diversity is atonement for past sins," in which they argue that the racist and eugenicist history of American universities has created "an ethical obligation" for those universities to now put an emphasis on diversity.
"The pursuit of diversity now can help universities make amends for aggressive anti-diversity practices of the recent past," Gordon and Miró wrote.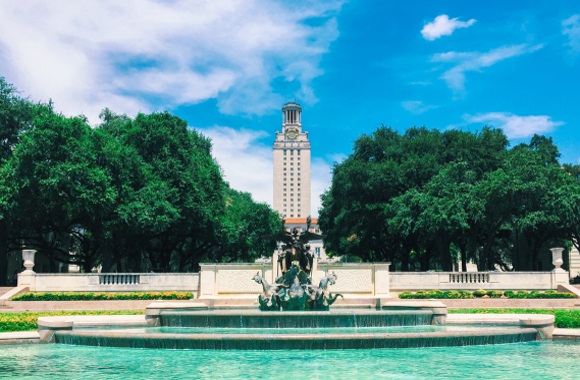 Twelve of the listed administrators, including Vincent, have left the university since the salaries were last updated by the Texas Tribune. In eleven of those cases, their positions were eliminated and in a few cases the workload absorbed by others, J.B. Bird, director of Media Relations, told The College Fix.
Bird also said the Social Justice Institute is "no longer," and that its former director, Eric Tang, now heads the Center for Asian American Studies in the College of Liberal Arts. Tang's salary in 2017 was listed as $65,000. His scholarly focus includes "racism and anti-racism, the poetics of displacement, urban unrest and activist research," according to an online bio.
As for the rest of the list, a vast majority of UT's diversity-related employees are affiliated with its Division of Diversity and Community Engagement. Others were found in UT's law school, the John L. Warfield Center of African and African American Studies, the Institute for Urban Policy Research & Analysis, and the now-defunct Social Justice Institute.
Bird pointed out that staff listed from institutes or centers are also researchers and questioned whether they could rightly be defined as diversity-related staffers. The College Fix retained them in the analysis because they advance diversity and inclusion.
For example, the Institute for Urban Policy Research & Analysis describes itself online as "utilizing a racial equity framework, we strengthen Black communities, promote social justice, and combat anti-Black racism through interdisciplinary policy research and intersectional policy solutions." It's directed by Kevin Cokley, who makes over $167,000 annually, according to the salary database.
The analysis, however, does not include diversity-related administrators in the medical center, since those positions are often funded by means other than the university's general fund.
The $2.1 million in estimated benefits is based on a fringe rate for full-time employees of 29 percent.
Bird said the Division of Diversity and Community Engagement is responsible for several core university functions along with diversity initiatives.
"Our Division of Diversity and Community Engagement includes a number of functions that focus on community engagement, including multiple charter schools around the state and the interscholastic athletics organization for all public schools in Texas," he said.
Bird said the division is responsible for the University Interscholastic League, 21 charter schools around the state, the UT Elementary School, the Hogg Foundation for Mental Health, the Office for Inclusion and Equity, the Longhorn Center for Community Engagement and the Longhorn Center for School Partnerships.
Bird added that the division's "scope of work includes core functions necessary to run a large university, such as the office that investigates allegations of faculty misconduct, and outreach and support programs for students of all races and backgrounds which are part of our mission as a public university serving all Texans."
Bird said that some staffers on the list work with various programs that help Texas high school students, and include career preparation and services for students with disabilities.
"The university is proud of its pursuit of excellence in these areas. Under the current Vice President of Diversity and Community Engagement, UT has increased its efficiency in these areas, reducing the division's budget by more than $1 million in the last two years," he said.
Leslie Blair, a spokesperson for the division, said it gets its funding from donors, grants and endowments, in addition to state funds.
Meanwhile, the University of Texas System Board of Regents in March approved a 2 percent tuition increase for the Austin campus in fall 2018, and another 2 percent increase in fall 2019. The percentage is a $420 total increase in tuition, according to the Austin American Statesman.
Mark Perry, a finance professor at the University of Michigan Flint and an American Enterprise Institute scholar, coined the term "diversicrats" for diversity-related administrators in a similar analysis he did for the University of Michigan. The analysis found UMich has 93 diversity-related staffers who make over $11 million a year in salaries and benefits.
Another College Fix analysis found that Ohio State University spends $7.3 million annually in total compensation for 88 diversity-related staffers.
MORE: High-priced diversity bureaucrats aren't improving diversity: study
IMAGE: Shutterstock
Like The College Fix on Facebook / Follow us on Twitter