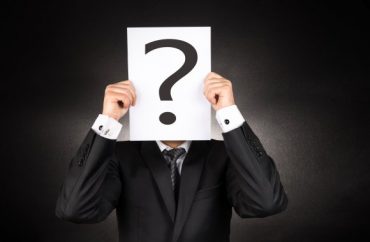 Suggest students join another conservative club
Baylor University already has three right-leaning student groups, and it refuses to allow a fourth.
That's the implied explanation for why the private Christian university rejected a charter application by a Turning Point USA chapter, given its refusal to elaborate to either The College Fix or Campus Reform, which first reported the curious explanation from the administration.
The chapter notified supporters in a Facebook post March 27 that Baylor Student Activities had rejected its application to become a "registered student organization" for the second time, "without reason." It created a petition (below) to pressure the university to reverse course. The petition has more than 350 signatures as of Wednesday afternoon.
Last month it shared email correspondence with Breitbart, showing that President Oliver Mintz had been seeking an explanation for the denial from Student Activities since Dec. 17. Subsequent Feb. 14 and Feb. 26 requests to the office's director, Matt Burchett, were not answered. An assistant director responded March 9 to an email from Mintz promising to "circle back" with Burchett.
In the meeting at which TPUSA was denied recognition, Student Activities vaguely referred to the national organization's "methodology" and cited concerns about a "drop-off" and "decline" when the founding chapter leaders graduate, according to Mintz.
MORE: Public college refuses to overturn potentially unconstitutional club rejection
The official denial from Student Activities, reprinted by Campus Reform, implies that the office will tolerate conservative student activism as long as it's not under the TPUSA brand:
We hope you will continue to pursue pathways for involvement at Baylor, whether that be through joining an existing student organization on campus or taking advantage of other meaningful experiences available to you.
Campus Reform got a similar answer from Lori Fogleman, assistant vice president of media and public relations at Baylor, who would only say: "Baylor University currently has three very active conservative student organizations on our campus: Baylor College Republicans, Baylor Young American's for Freedom, and Baylor Young Conservatives of Texas."
Baylor media relations has not responded to a Fix query early Tuesday asking whether the unexplained denial was a common practice or simply allowed under the club recognition process, and whether TPUSA was singled out for rejection because it's perceived to be more controversial than the three recognized conservative clubs.
The Fix also asked media relations to provide the policy that lays out the process and criteria for club recognition, given that violation of internal policies can serve as grounds for breach-of-contract litigation, even against private universities.
Read the Breitbart and Campus Reform reports.
MORE: Private college overrules student government to avoid getting sued
IMAGE: Shutterstock
Like The College Fix on Facebook / Follow us on Twitter