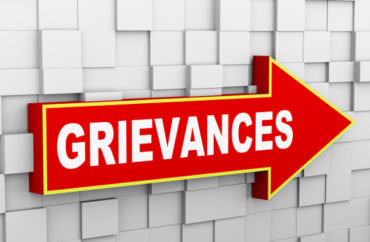 Black faculty, administrators, and staff at Michigan State University are angry at the selection of a white woman as the school's new provost.
It's a "travesty," wrote MSU Black Faculty, Staff and Administrators Association President Eunice Foster about the hiring of Northwestern University's Teresa Woodruff.
According to the Lansing State Journal, Foster also said many in the black community consider it "unbelievable," "outrageous," "unconscionable," "shocking," and "appalling" in her letter to MSU President Samuel Stanley Jr.
"To those of us seeking a just, inclusive, and equitable campus," Foster wrote, "this appointment is a misjudgment of what Michigan State University…needs now, given the abysmal state of race relations both on campus and in the nation."
The Journal notes Woodruff miffed students at Northwestern for allegedly "ignoring the concerns of underrepresented students." According to the student paper The Daily Northwestern, students wanted Woodruff canned for this fact as recently as March.
Woodruff beat out Rutgers' Wanda Blanchett and the University of Houston's Antonio Tillis, both of whom are black and specialize in race issues. Foster noted the two runners up also have experience as "healers," while Woodruff "only has experience working with white women."
MSU announced Woodruff's appointment [last] Monday. She's an expert in ovarian biology and reproductive science and coined the term "oncofertility" in 2006 to describe the merging of oncology and fertility. It's a medical discipline now recognized around the world.

Her work led federal policymakers to mandate the use of women in National Institutes of Health Research and she was recognized by President Barack Obama in 2011 when he presented her the Presidential Award for Excellence in Science, Mathematics and Engineering Mentoring.

The MSU Board of Trustees will consider accepting the appointment at a future meeting. …

"At the conclusion of the search process, President Stanley had to weigh the input and feedback from the search committee and members of our campus community who had an opportunity to participate. His final decision was made based on this feedback and who he believed was the best person suited for this position at this time at Michigan State," [said Emily Guerrant, MSU spokesperson].
In her letter, Foster mentioned several racial incidents at MSU, including a toilet paper "noose" that was hung on a dorm door last Halloween. But as The College Fix reported at the time, that supposed "act of hate" was actually a "prank gone wrong" — the students responsible came forward and insisted there was absolutely no racial intent. Still, the campus erupted in outrage.
Another MSU ersatz "noose" incident (not mentioned by Foster) caused an uproar two years before the t.p. episode: Someone complained about a lost shoelace hanging on a stairwell door handle.
MORE: College must fire white woman b/c she studies black communities
MORE: Principal required teacher to use preamble 'As I white woman, I feel …'
IMAGE: Shutterstock.com
Like The College Fix on Facebook / Follow us on Twitter