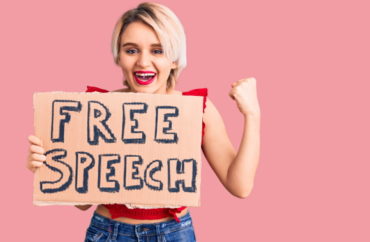 Bias response teams and bias incident reporting programs have become "weaponized" against people for political disputes, an education reform warned in a recent essay in RealClearEducation.
Nicole Neily, the president of Parents Defending Education and another group called Speech First, said it should come as no surprise that the bias reporting systems have been abused.
"It should surprise nobody that these programs have become weaponized in recent years," Neily said. "Students frequently reported for discussing political and religious topics – which are constitutionally protected on public university campuses, much to the chagrin of these bureaucratic star chambers."
But the "chilling" effect on speech has encouraged more schools to adopt them, Neily said. She cited several examples in her essay, including Montgomery County Schools in Maryland.
Students should not be taught to complain to adults when they hear something contradictory to their own opinions.
"Bias response teams send a clear message not only that certain opinions are wrong but that the correct coping method, when confronted with such a situation, is to 'go tell the grownups,'" Neily said.
"Creating the expectation that authority figures can – or should – adjudicate all interpersonal disputes isn't just denying children the opportunity to develop better interpersonal skills," Neily said. "It's also a slippery slope to big government, which by necessity must expand to fulfill this new role."
IMAGE: Kraken Images/Shutterstock.com
Like The College Fix on Facebook / Follow us on Twitter