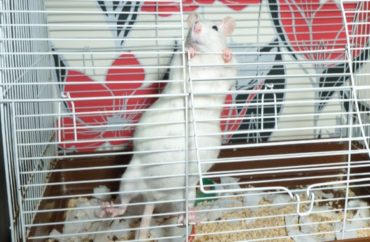 Worse effects than natural miscarriage
California lawmakers are concerned that college students may have to travel 5 to 7 miles for abortion drugs. That's why they want to force public colleges to provide drugs on campus.
Elected officials might want to also show concern about new research that suggests abortion drugs are not good for those who are pregnant, to say nothing of their preborn offspring.
Following up on research that shows one in five women will suffer a serious complication from legal abortion, a new peer-reviewed journal article finds "negative biological and behavioral effects following pregnancy termination."
Published in Frontiers in Neuroscience, the three-year study was conducted by Franciscan University of Steubenville psychologists and a medical school professor and PhD student in Chile's Universidad San Sebastián, Conceptión. As is common in medical research, they tested on rats.
Giving the rats RU-486 – a misnomer for a combination of drugs (mifepristone and misoprostol) that together induce a miscarriage – also prevented them from the accruing "potential benefits" related to "fecundity," the researchers found:
Parameters measured included rat body weight, food intake, vaginal impedance, sucrose consumption/preference, locomotor activity, forced swim test, and home-cage activity. At the termination of the study, rats were deeply anesthetized using urethane, and blood, brain, and liver were collected for biochemical analysis. Following drug/vehicle administration, only the pregnancy termination group (pregnant, drug) displayed a significant decrease in body weight, food intake, locomotor activity-related behaviors and home-cage activity relative to the control group (non-pregnant, vehicle). Additionally, the pregnancy termination group was the only group that displayed a significant reduction in sucrose consumption/preference during Treatment Week relative to Pre-Treatment Week.
The study also found a "significant difference" between induced miscarriage – medical abortion – and natural miscarriage, meaning that ending a pregnancy intentionally has unique negative effects for the mother.
MORE: Calif. governor vetoes abortion pill campus mandate
"To our knowledge, our study is the first report addressing the potential biological, behavioral and biochemical effects associated with pregnancy termination in an animal model," the researchers wrote:
Additionally, the findings of this study also appear to provide additional support to the current literature pertaining to the benefits of carrying a pregnancy to full-term. Moreover, we believe that our findings support the use of this model as an objective method for the investigation of potential physical (biological and physiological) and behavioral effects of induced pregnancy termination. Our findings strongly suggest that pregnancy termination at mid-term (first-trimester human equivalent) induces significant negative biological and behavioral changes in the rat.
Students for Life of America highlighted the research in a blog post Monday. The group has also testified against California's SB-24, which passed the Senate and is awaiting a vote in the Assembly Appropriations Committee.
Pro-life student leader Bernadette Tasy of Fresno State also testified against the bill.
She noted that both the University of California and California State systems have warned that the appropriations in the bill won't cover the costs they would incur, meaning students would likely pay for the abortion meds their peers obtain on campus.
Read the journal article and SFLA post.
MORE: Fresno State prof who ordered removal of pro-life chalking pays $17K
MORE: Calif. bill might have students pay for classmates' abortions
IMAGE: sakavichanka/Shutterstock
Like The College Fix on Facebook / Follow us on Twitter