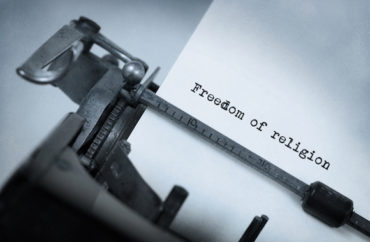 The Supreme Court of British Columbia ruled last week that schools can require students to attend religious and/or spiritual ceremonies which may be contrary to their beliefs.
According to a release from the Justice Center for Constitutional Freedoms, the case at hand regards a situation from 2015  where students from John Howitt Elementary School were required to sit through a Native American (First Nations) "smudging ceremony."
This ritual features "smoke from burning sage […] fanned over the classroom," and in a letter sent to parents the school noted the purpose is to "cleans[e] the children's spirits of negative energy."
Later that year, a prayer was recited at a (mandatory) student assembly.
The school's letter also claimed that
without cleansing, the classroom and even the furniture would harbour negative "energy" and would not be safe until the "energy" was "released." The letter stated that each student would participate in the cleansing ritual by holding onto a cedar branch while having "smoke from Sage fanned over [their] body and spirit."
Candice Servatius, an evangelical Christian according to the court decision, had two children at Howitt and was concerned about not only the "explicitly supernatural and religious nature" of the ceremony, but also that it was required for students to attend.
Mrs. Servatius had received less than 24 hours of notice from the school, and did not have the opportunity to opt her child out of the religious ritual.

When the child expressed to her teacher that she did not want to participate, the teacher told the girl that it would be "rude" not to participate in the ritual and that "all" the students were "required" to participate.

In January of 2016, Mrs. Servatius learned that a prayer based on First Nations spirituality had been performed at a JHES student assembly, with explicit references to an unspecified "god". JHES did not notify parents.
The school district contended the smudging was "cultural," not religious, in nature. Witnesses for the defendants even agreed  it's not "consistent with First Nation's practice" to force anyone into a smudge ceremony, and that the ritual is "unnecessary" to teach about Native cultures.
Nevertheless, Justice Thompson's decision in favor of the school contains numerous references to the historical wrongs committed by Europeans against Native Americans. His notes that province schools, "to help address this lingering impact," have worked to create places where Natives (in this case, the Nuu-chah-nulth) "could see themselves and their culture reflected, to make the schools . . . a culturally safe space."
"One practical way to help make schools culturally safe spaces," Thompson wrote, "is to have students learn — in their classrooms — from Indigenous people.
"I am satisfied that the classroom is rendered a safer place by having a Nuu-chah-nulth Elder visit the classroom, show students how a smudging is conducted, and explain the significance of smudging in Nuu-chah-nulth culture."
Thompson concluded there was no religious favoritism exhibited by the school and district, and that activities such as Native hoop dancing, "even if […] accompanied by an Indigenous prayer," cannot be "reasonably" viewed as an imposition of religious beliefs.
Read the JCCF release and full court decision.
MORE: At the University of Iowa, a victory for religious freedom
MORE: Religious freedom in Canada: Catholic school beats government curriculum
IMAGE: MyImages – Micha / Shutterstock.com
Like The College Fix on Facebook / Follow us on Twitter