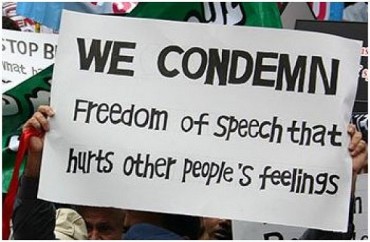 A University of New Brunswick professor under fire for "racist" comments about immigration has decided to take early retirement so he can "focus on his own pursuits as an independent scholar."
Ricardo Duchesne was facing a formal investigation for the manner in which he questioned the benefits of mass immigration to Western countries. Fellow UNB faculty had signed a letter calling Duchesne a "racist without academic merit" who "cloaks his views in academic legitimacy." UNB President Eddy Campbell promised a full review of the allegations against Duchesne.
According to The Canadian Press, just last week Duchesne said he had no plans to resign after colleagues in the Canadian Historical Association blasted his views. "I haven't done anything wrong, really," he said. "I'm not racist or supremacist."
However, a notice on UNB's website notes Duchesne "provided his notice of early retirement" and that the school "accept[s] his decision and thank[s] him for his 24 years of service."
[Duchesne] said by email he plans to continue writing about "why European civilization was far more creative than all the other civilizations combined" and "why all European-created nations are being forced to diversify themselves through mass immigration."

He criticized mainstream media for never allowing "critical thinking about the mandated ideology of diversity." …

[Duchesne] has said he believes the controversy was generated by his 2017 book Canada in Decay: Mass Immigration, Diversity, and the Ethnocide of Euro-Canadians.

"I am a strong critic of immigration," he said last week. "I believe that Canada and all western nations have been set for full diversification through mass immigration, and I'm trying to understand why. Who came up with this idea that all white nations must become racially diverse, whereas that's not happening in Japan, Korea, China, Mexico — only in white nations?"
Duchesne's retirement surely will please his colleague Gary Waite who had noted (in a delightfully Pauline Kael-esque manner) that there wasn't "a single historian" he knows "who would be afraid to call what [Duchesne] says 'racist.'"
Read the Canadian Press article.
MORE: Canadian profs want colleague investigated for 'racist positions'
MORE: Viewpoint diversity club's event canceled due to security fee: $28,500
IMAGE: Sam Graham / Flickr.com
Like The College Fix on Facebook / Follow us on Twitter