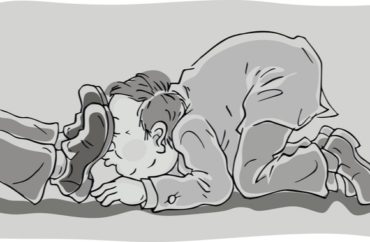 Heavily dependent on Chinese international students
The University of British Columbia gets more tuition revenue from international students than from domestic students. Chinese students make up a third of those internationals.
And the Canadian public university doesn't want to rock the boat on all that revenue tied to China.
Campus newspaper The Ubyssey reports that the university's latest annual enrollment report, for the first time, refers to Taiwan as a "province of China" rather than the independent country it is.
The administration claims it had to make this politically loaded change that renders Taiwan subservient to Beijing in order to be compliant with International Organization for Standardization data standards.
It also told the newspaper that it can't successfully overhaul its software without referring to Taiwan as a province of China, even though other university web pages still refer to the island as "Taiwan." Prof. Timothy Brook, an expert in Chinese history, accused the administration of "politiciz[ing] the name."
The Ubyssey emphasized "the stakes for appeasing China are high" for UBC: It's caught up in a tit-for-tat between Canada and China over the dueling arrests of a Huawei executive and two Canadian nationals known as "the Michaels."
The university kept getting research funding from Huawei – a total of $9.5 million so far – even after authorities arrested the Huawei executive in Vancouver in 2018. International student revenue, dominated by Chinese students, is 31 percent higher than domestic student revenue.
MORE: Student government boots Chinese student group for anti-Uyghur activity
"Rising Canadian–Chinese tensions have made UBC administrators fear potential impacts on Chinese student enrolment and funding," according to The Ubyssey:
In 2019, Vice-Provost International Murali Chandrashekaran sent an email to colleagues calling for a campus-wide meeting to address this, "given our significant reliance on China for students/$."

If diplomatic tensions reach a point where China restricts students from going to UBC, as Saudi Arabia did in 2018, UBC could face a significant credit risk, according to prominent credit agency Moody's.
UBC professors who specialize in China disagree on what role Chinese pressure may have played in the decision to call Taiwan a province.
Yves Tiberghien thinks the UBC committee that chose to adopt ISO standards "did not have the full knowledge" of the political football that is Taiwan and China, but Brook said "it would be entirely in keeping" with China's diplomatic efforts "if every Chinese consulate in Canada was going around and looking at things like universities to see how [they] refer to Taiwan." He admitted he had "no evidence of this."
The newspaper said the administration didn't respond to a followup query on whether that committee knew the political context for formally identifying Taiwan.
MORE: Johns Hopkins calls Taiwan 'Taipei' and then 'Other' on COVID map
IMAGE: Bannykh Alexey Vladimirovich/Shutterstock
Like The College Fix on Facebook / Follow us on Twitter