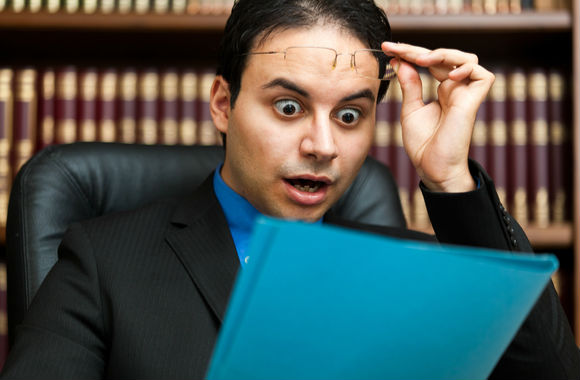 Could also lose its accreditation
Private universities are bound by their contractual promises to students, faculty and staff, even though they have no First Amendment obligations.
A Catholic university may have wanted to consult recent case law before unilaterally canceling a student-run drag show, citing its "divisiveness" on campus.
The Foundation for Individual Rights in Education warned Ohio's John Carroll University that it could be held liable for breaking its own promises to students.
In a Monday letter, the civil liberties group told President Michael Johnson that the drag show was unarguably covered as protected expression under JCU policies. It cited the university's "Hate Free Policy," which affirms that the "central values" of the university include "the right of each person to hold and express one's viewpoint."
Its "Mission, Tradition, and Core Values" page additionally pledges the Jesuit institution to welcome "the perspectives and participation" of students "of all faiths and no faiths" as an integral part of its educational mission.
Lindsie Rank, program officer in FIRE's Individual Rights Defense Program, warned President Johnson that JCU's accreditation was also at risk because of its unilateral cancellation of the event.
The Higher Learning Commission requires its accredited institutions, including JCU, to show its commitment "to freedom of expression and the pursuit of truth in teaching and learning." (Not mentioned in the FIRE letter, but contractually related: The accreditor also requires each institution to "present[] itself clearly and completely to students … with regard to its … requirements.")
MORE: JCU cancels long-running drag show because of 'divisiveness'
JCU and accreditor policies are not idle language, Rank told the president, citing court rulings against Marquette University and Fordham University for violating speech-related contractual agreements with professors and students.
The Fordham decision came down just last month, when a trial judge said it couldn't prevent the formation of a Students for Justice in Palestine chapter. Also a Jesuit institution, Fordham had cited a rationale similar to JCU's – it would create "polarization" – and reversed the determination of its student government, which had applied viewpoint-neutral rules to approve SJP.
JCU can't argue that canceling the drag show is unrelated to "expressive conduct," the letter continued, citing the Supreme Court's approval of the "sartorial choices" of students as examples of protected expression.
The Tinker decision upheld the right of students to protest the Vietnam War by wearing black armbands to school, but similar rulings have also struck down punishments against students for politically incorrect performances, including an "ugly woman contest" held by a fraternity, Rank wrote:
If freedom of expression protects a right to engage in expressive conduct intended to demean others, it undoubtedly embraces a right to engage in expression intended to express their own views on sexuality and gender.
Previously feared it would result in 'stereotyping of GLBT persons'
Organized by the Student Union Programming Board and LGBTQA+ Allies Club for the university's diversity week, the drag show has a long pedigree at JCU, and administrators haven't treated it consistently over the years.
The university "postponed" the show in 2009 so it wouldn't conflict with Ignatian Heritage Week, The Carroll News reported at the time.
Mark McCarthy, who is still vice president for student affairs 10 years later, also objected to the 2009 show ditching its old format, which included "professionals who led discussions, answered questions and addressed myths and stereotypes."
Without these "educational" elements, the student-led and student-performed drag show "could result in the objectification of women and men as well as stereotyping of GLBT persons," McCarthy told the News. "[This would] contravene the core values of John Carroll, intentionally or unintentionally."
The university swung the other way last year. It called in News staff to a Title IX meeting because a columnist had questioned administrators' fidelity to Catholic teaching based on their "flagrant celebration of sexual perversity" in the drag show.
MORE: Court orders university to recognize student club it called 'polarizing'
In a press release Tuesday, FIRE cited another Catholic university that canceled a student-organized drag show this spring.
Mount Mercy University violated its code of conduct, which promises students "freedom of speech and expression on campus," according to FIRE. In announcing the cancellation, President Laurie Hamen did not cite another section of the code that bans "[o]ffensive expression on matters including but not limited to race, ethnicity, religion, gender, disability, or sexual orientation."
In a letter to the community posted by Little Village magazine, Hamen said the university functions "in the context of our Sisters of Mercy [the order affiliated with the university] and Catholic heritage, so respect for all of these aspects of our campus community is crucial to our success as an institution."
The drag show makes it "more difficult" to have a "deeply beneficial dialogue about mutual respect for the mission of and people of Mount Mercy," Hamer wrote. "My sincere hope is that rather than dividing our community, a fuller, more robust conversation will take place on the best ways to support the LGBTQ+ community at Mount Mercy."
The president of the student government told Little Village that Hamer told student leaders the drag show "would make a very large and controversial statement about our campus," and that the trustees and other stakeholders "did not like the idea."
Read FIRE's letter to JCU and press release.
MORE: Anti-drag student writer summoned to Title IX meeting by administration
IMAGE: Minerva Studio/Shutterstock
Like The College Fix on Facebook / Follow us on Twitter