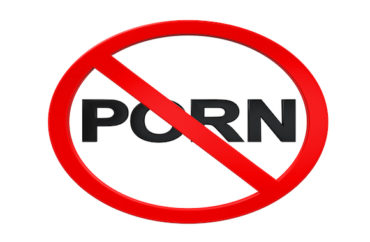 Student government voted in favor of ban earlier this semester
Catholic University of America will be banning 200 pornography sites from its school network, following a vote by the university's student government calling for the ban.
The student senate of that school petitioned the administration to institute the ban several weeks ago. The school later said that it was "grateful" for the students' resolution.
Now, the school's president has declared that the university will indeed be censoring the 200 most popular porn websites on the university network.
"This month the student government association, the body that represents our undergraduates, passed a resolution asking the university to prohibit access through the campus network to the 200 most frequently visited pornography websites. I told them we'd be happy to," wrote President John Garvey in The Arlington Catholic Herald this week.
Censoring porn websites on the school's network won't solve the wider porn issue, Garvey wrote. "Students can use their phones, and they can visit other sites where smut can be found," he said.
"But [blocking the porn sites] does communicate a point of view that our students say they want to hear. It says that this is not the sort of relationship they should be looking for, and we're not going to lend our system to help them find it."
A school spokeswoman confirmed that the university will indeed be blocking porn on the campus network.
"Our students asked President Garvey to block the top 200 porn sites, and he told them that he'd be happy to do so. We are working on implementing those blocks, and should have the top sites blocked within weeks," spokeswoman Karna Lozoya told The College Fix via email.
MORE: Student group takes on porn problem
IMAGE: Nerthuz / Shutterstock.com
Like The College Fix on Facebook / Follow us on Twitter