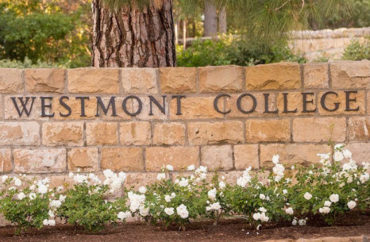 Investigator who 'omitted' witness answers can participate in next proceeding
In a college sexual assault case where witnesses give contradicting testimonies, the investigator cannot withhold information from the accused student without compromising the fairness of the hearing.
A California appeals court faulted a Christian college for doing just that, violating its own policies in the process.
In a ruling last week written by Associate Justice Martin Tangeman, the three-judge panel found that Westmont College improperly denied an accused student the ability to ask questions to both his accuser and relevant witnesses.
The loss marks the sixth consecutive defeat for a college in a California appeals court, according to Brooklyn College Prof. KC Johnson, who closely tracks Title IX litigation.
Westmont, an evangelical liberal arts school, was criticized by the court for deeming "nontestifying witnesses more credible than their testifying counterparts" without any explanation. It also selectively picked through the written statements by nontestifying witnesses, citing portions that put Doe in a bad light.
"John Doe" had been found guilty of sexual assault by Westmont's Student Conduct Panel and received a two-year suspension. The appeals court ordered Westmont to set aside the "determination and sanctions" and "conduct further proceedings" in line with the ruling.
Dean of Students Stu Cleek (below), who withheld evidence from Doe as the investigator and also served on the panel, will "not be prohibited" from serving as an adjudicator in the next proceeding as long as it's fair, the court ruled.
Westmont College declined to comment to The College Fix.  "Due to the nature of this legal case, we're unable to comment so we can protect all the parties involved," Nancy Phinney, director of college communications, said in an email.
MORE: Fresno State sexual misconduct investigator may have fabricated evidence
Accuser's roommate said she was lying about 'even little things'
The appeals court was particularly concerned by the Westmont panel's pattern of picking and choosing which parts of testimonies to credit, when the witnesses made drastically different claims.
According to the summary in Tangeman's ruling, the alleged sexual assault of "Jane Roe" took place at an off-campus party in January 2016. Roe told investigator Cleek that she arrived at the party at around 10:30 p.m., where Roe's roommates "M.H." and "M.W." were in attendance.
Roe claims to have not consumed alcohol that night, but began smoking marijuana with Doe about an hour after arriving. They took a walk, and the "pretty wasted" Doe grabbed her and kissed her against her will, then asked her to have sex, she said.
He reached inside Roe's pants and digitally penetrated her after she asked him to stop, Roe claimed, at which point she grabbed his arm to make him stop. Doe then turned her around and had sexual intercourse with Roe for about a minute, she said.
They returned to the party separately. Roe said she told roommate M.H. about the sexual incident but asked her not to tell the other roommate because M.W. "continued to have feelings" for Doe after a prior hookup. M.W. asked about the incident anyway, and Roe told her it was nonconsensual.
Doe denied he was ever alone with Roe at the party and said he didn't consume alcohol or marijuana that night. Roe's roommates told him she was drunk, and Doe said he saw Roe consume tequila. He was in the bathroom when Roe claimed they were walking together and was "annoyed that Jane would tell people" they had sex, as Roe's roommates later told him.
Roe was actually making multiple claims to various people, Doe said: that she and Doe didn't have sex, that they had consensual sex, and "that John took advantage of her." Another friend conveyed, via M.H., that Roe was "bragging" about having sex with Doe.
Doe told Cleek, the investigator, that he believed Roe was spreading rumors because he had "ignored a text message" asking him to "go to the beach to 'hook up'" with Roe. (Doe claimed he deleted it.)
Statements from witnesses told further variations of the events. Roe's third roommate, "K.B.," claimed that M.H. told her that Roe had "kissed and had sex with John." Roe blamed her "mental health issues" for what happened with Doe, according to K.B., who also said Roe was drinking.
The third roommate also told Cleek that Roe's behavior had been off leading up to the party, and that she was lying about "even little things."
Her other roommates were also skeptical of Roe's claims. M.H. said she heard Roe tell M.W., who had a prior sexual relationship with Doe, that he "wasn't any good" sexually. M.H. believed their sex was consensual.
M.W. said Roe apologized upon her return from the party. Roe "acts on impulse when she is drunk," according to M.W., who said she cited her "depression and anxiety and her medications" for her behavior. This frustrated M.H., who said Roe "needed to take responsibility for her actions."
MORE: Calif. appeals court says even private colleges must 'assess' accuser's credibility
Refused to interview accused student's witnesses
Cleek met with the Student Conduct Panel after completing his preliminary investigation, which included interviews with Doe, Roe and six witnesses. He did not interview M.H., M.W. and others despite Doe's request.
After Doe heard the summaries of various witness testimony, he "alleged several errors" and submitted additional documents at his meeting following witness testimony. He also emailed additional points after, which the panel did not accept.
Using the preponderance standard of evidence mandated by the Obama administration, the panel found Doe responsible for nonconsensual intercourse and "sexual contact with the intimate body part of another person," both categories of sexual assault under Westmont policy.
It claimed that written statements from M.H. and M.W., who were never interviewed, corroborated Roe's story: M.H. said Roe told her "she and John had engaged in sexual activity" and M.W. said "she confronted John about it later at the party."
Though Roe didn't identify the incident as sexual assault, that did not "render her account incredible," according to the panel. It cited Roe's concern about how the incident would affect her relationship with M.W., who still had feelings for Doe.
John was suspended through last year's spring semester but appealed, claiming that there were "procedural errors and excessive sanctions." A California trial court agreed to review the decision after the vice president for student life rejected the appeal.
'Seemingly arbitrary method' to determine credibility
The appeals court largely affirmed the trial court ruling against Westmont, except that it allowed Cleek to participate again as an adjudicator.
The panel had "access to more information bearing on witness credibility" than Doe was provided, and it withheld its notes concerning panel questions and witness responses, the trial court ruled. That prevented Doe from being able to "question the details of witnesses' testimony, even indirectly."
Westmont got tripped up by its failure to follow "its own policies and procedures" and give Doe "the opportunity to fully respond to the evidence against him," Tangeman wrote for the appeals court.
The panel failed to hear from "critical witnesses" including M.W., but still relied on "portions of their statements" in order to "corroborate Jane's account" or "impeach the credibility" of Doe and his witnesses, the court ruled.
Doe had "little opportunity to pose questions" for Roe or other witnesses because the panel "withheld information" from him and didn't "recall witnesses for follow-up questions."
The appeals court was perplexed why the panel "deemed nontestifying witnesses" – M.H., M.W. and partygoer K.S., who denied claims by both Doe and Roe – "more credible than their testifying counterparts," yet "relied on selected portions" of their written statements while ignoring other portions.
Despite the panel finding other claims by some witnesses credible, its members rejected their statements that Roe was under the influence of alcohol at the party, which contradicted Roe's own testimony, the appeals judges noted. The panel used a "seemingly arbitrary method" to determine credibility.
MORE: USC ignored likelihood female student invented rape to not get fired
Just in: In the *6th* consecutive defeat for a college before a Cal. appeals court, setback for @WestmontNews. Panel concludes college didn't grant acc'd student a fair hearing–in part b/c TIX panel withheld evidence from him. pic.twitter.com/k4W7cXrisl

— KC Johnson (@kcjohnson9) April 23, 2019
The ruling also frowned upon Cleek's dual roles as an "investigator and adjudicator," which increased the judges' concerns about the panel's "credibility determinations." The panel appeared to have "simply approve[d] the credibility" of one member, Cleek, who was also the investigator.
Cleek's practices came in for scrutiny. Though Westmont policies required Cleek to turn over his interview notes – Doe must be given access to "all evidence" – the investigator "omitted some of his questions and the witnesses' answers" from his reports, which limited the "scope of questions" Doe could propose for witnesses, Tangeman's ruling said.
Because the panel refused to give Doe its notes from witnesses' responses to panel questions, his "information deficit grew" and he had to live with "less detailed" oral summaries. A fair hearing does not allow an adjudicatory body to "rely on evidence that has never been revealed to the accused," the judges said.
The appeals court made clear that the panel doesn't have to record testimony verbatim to make the hearing fair. But when "the outcome of a sexual misconduct disciplinary proceeding turns on witness credibility, an adjudicatory body cannot base its credibility determinations on information in its possession that is not made available to the accused," the ruling said.
Finally, the appeals court found Doe was denied the right to pose questions "even if indirectly" and to "challenge the discrepancies he saw" in witness responses to panel questions.
Westmont must let Doe "access Cleek's notes," as required by policies and procedures, in a new proceeding. It must also give him notes regarding panel questions and witness answers, and permit Doe to submit questions for witnesses, the appeals court ruled.
The ruling cites an earlier California appeals ruling against Claremont McKenna College. It said that college decisions in sexual misconduct proceedings will be increasingly upheld by courts, if judges in current cases compel colleges to "adhere to basic principles of fair hearings—and their own written policies."
That will benefit "students accused of sexual misconduct, victims, and colleges alike."
MORE: Appeals court blasts USC for indifference to exculpatory evidence
IMAGE: Westmont College/YouTube
Like The College Fix on Facebook / Follow us on Twitter