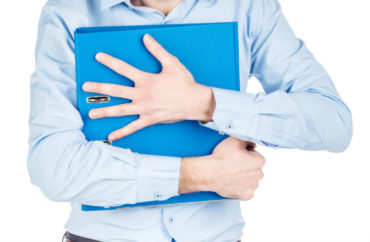 Same investigator from good-grades-equals-rapist case
Was it blood from nonconsensual anal sex or red paint from a party where "students splattered paint on each other"?
The University of Southern California was not interested enough in definitively answering that question to even ask a rape accuser to turn over her clothes or medical records.
A California appeals court ordered a trial judge to set aside the expulsion of "John Doe" because the accused student was denied a fair Title IX proceeding by the private university.
In its ruling Tuesday, the appeals court said USC's Title IX investigator should have interviewed "three central witnesses" whose testimony was marked by "inconsistencies" and disputes over whether they saw blood or paint in the accuser's apartment.
USC violated its own rules by failing to request clothing and medical records from "Jane Roe," said the opinion, written by Associate Justice Gail Ruderman Feuer and joined by Presiding Justice Dennis Perluss and Associate Justice John Segal.
It did so even though it knew she still had the clothes and had suggested she was willing to provide "forensic evidence" from her rape examination. The court awarded Doe "his costs on appeal."
Doe's lawyer Mark Hathaway told The College Fix that his client hasn't been able to get into another four-year college since his expulsion from USC more than four years ago, since he was "required to disclose" his expulsion to possible transfer schools. He "should be able to continue his education" now, Hathaway wrote in an email.
Asked why the court case dragged on four years after Doe's expulsion, Hathaway said the trial court "takes over a year to review the campus administrative action" before it even gets to appeals. The trial judge ruled against Doe in February 2016.
Tuesday's ruling is the third straight in favor of an accused student by a California appeals court in less than four months.
Claremont McKenna College and the University of California-Santa Barbara were previously scolded for blocking accused students from cross-examining their accusers in any form. Hathaway served as counsel to those accused students as well.
Brooklyn College Prof. KC Johnson, co-author of The Campus Rape Frenzy, noted another curiosity about the USC case.
It hired an attorney who had previously adjudicated a case at Occidental College that also wound up in court, providing "one of the earliest signs of the one-sided nature of how schools were handling TIX cases," Johnson wrote.
In that case, featured in Esquire, a professor had pressured a female student to accuse a male student of rape because he fit the "profile" of a rapist, based on his good grades and "good family." Text-message evidence showed extensive coordination between the two students before they had sex, undermining Occidental's claim that she was incapacitated.
Hathaway told The Fix the Occidental case, which is older than the USC case, is "pending" at the state appeals court.
MORE: Occidental student 'profiled' as rapist due to good grades, good family
To conduct its investigation, USC hired an outside attorney–the same adjudicator who handled the infamous Occidental case (https://t.co/6aeTTzuF6n), one of the earliest signs of the one-sided nature of how schools were handling TIX cases. pic.twitter.com/a0oWxab5Gl

— KC Johnson (@kcjohnson9) December 11, 2018
Accuser told friend 'the paint looks like bruises'
Roe had already consumed a few shots of alcohol and at least one beer by the time she arrived a "paint party" where she behaved "very flirty" with male partygoers, according to the evidence in the administrative record reviewed by the appeals court. (Witnesses are identified only by first name.)
Despite being "very drunk" and unlike her normally reserved self, Roe was speaking "in full sentences and did not have slurred speech," according to Doe's friend Carter, who had brought him to the party. Another witness, a friend of Roe's boyfriend Andrew, said she fell down three times, though she was throwing buckets of paint during one of them.
Doe helped Roe walk home from the party, but she confused him with Andrew's friend. Her friends Emily and Sarah walked into Roe's apartment around 3:30 a.m. to find the two "naked on the air mattress in the living room," but they quickly left.
Though Roe told Title IX investigator Kegan Allee that she had blacked out and "[m]ost of the memories come from Emily," she recounted being "nervous" and "agitated" and detailed several parts of the sexual intercourse:
He was having sex with me but I wasn't responding back. He flipped me over and pushed my head down. … The only thing I remember saying was "condom" because I was probably really nervous he wasn't using one. … The most vivid memory is the pain from the anal intercourse. I shouted from [the] pain. I'm pretty sure it was loud. There was aggression to make him stop.
She texted Emily right after Doe left that "I was taken advantage of but it's fine" and "It happens."
Roe called a high school friend a few minutes later "crying" about a "very bad sexual encounter," though she couldn't remember if she had "verbally consented," the friend told Allee. Later that morning she told the friend that "there was blood on the sheets and mattress."
Roe herself told Allee "she was covered in blood in her rectal area and on her thighs," but also in paint. After visiting a rape treatment center, she texted the high school friend that she looked like "a battered convict … because the paint looks like bruises."
Sarah said she didn't remember seeing "blood or paint" or even the air mattress at Roe's apartment the next morning, which "seemed cleaner" than usual.
Doe's friend Carter relayed his conversation with Doe to Allee, the investigator. He said Roe had initiated the sex, asking Doe for a condom. Roe had "flipped" herself over "so he thought she wanted to have anal sex," and he "immediately stopped" when she told him to. According to Carter, Doe said he didn't see blood.
USC helped accuser keep control over potentially exonerating evidence
Andrew said he went inside Roe's apartment and noticed "puddles of blood" on the air mattress, blood in the carpet and a used condom, so he told her to stay out. He deflated the air mattress and threw out her sheets at her request.
Roe explained to Allee that she didn't want to keep the evidence because she had learned "there wasn't enough evidence for a criminal case." She had also refused to cooperate with police who came to the rape treatment center because they were male.
But she did keep her clothes and a "condom with fluids" she had found the morning after the incident, before Andrew brought her back from the rape treatment center.
When Allee asked Roe to arrange for someone to let her into Roe's vacated apartment to "take photographs" of the incident scene, Roe offered to send photos taken by her godsister. She claimed they showed blood on the mattress pad and stains on the floor: "If it's absolutely mandatory after you view the photos, I can discuss getting a key."
MORE: 6th Circuit reiterates cross-examination required in Title IX cases
USC suspended Doe immediately because it had judged him "a clear and present danger" to the campus based on Roe's complaint.
Doe's attorney – apparently referring to Hathaway – asked Title IX coordinator Jody Shipper to turn over evidence including Roe's clothing and the condom, which he planned to have tested at an independent lab.
He later learned the rape treatment center had the condom but Roe still had her clothing, and asked USC to contact Roe to "obtain the clothing." Allee, the investigator, sent her a message that made clear the university wasn't the source of the request. It said Doe was asking for her clothing and the condom so he could have it tested.
Doe never got Roe's evidence from the rape treatment center, including her medical records, or her clothing.
USC violated accused student's rights by not examining witnesses' credibility, withholding cross-examinatio… by The College Fix on Scribd
Because Allee served as both investigator and adjudicator in USC's Title IX system, she ruled in the case, judging that Doe "knew or should have known, regardless of his own intoxication," that Roe was "too drunk to consent to sexual activity."
Even if Roe "did appear to consent to vaginal sex, she was too incapacitated" to consent, Allee concluded. "Furthermore, she did not consent to anal sex." Roe also behaved "in ways consistent with the belief" that she had been raped, and Doe had "apologized twice" for his behavior, Allee said.
Regarding the question of paint or blood in Roe's apartment, Allee said there were no yellow or blue spots from the photos, the other colors from the paint party. The investigator took the word of Andrew – the boyfriend of the accuser – that he saw blood, even crediting his claim that there was blood on the carpet that wasn't visible in the photo.
Allee didn't credit Sarah's statement that she didn't see blood in the apartment from the morning after the incident. Sarah made inconsistent statements because she said the apartment is always "pretty messy" but that it "seemed cleaner" that morning, and she wasn't there long enough to notice if there was blood, according to Allee.
The Student Behavior Appeals Panel turned down Doe's appeal in part because of "the evidence" that he continued anal intercourse with Roe, "including a significant amount of bleeding." It's not clear what evidence it's citing, as neither Allee nor the panel ever obtained Roe's medical records from the rape treatment center.
'There was no physical evidence' behind USC's findings
The appeals judges had many problems with USC's investigation, particularly one that got little attention in their factual recounting: Allee's reliance on an interim investigator's written notes.
USC had hired Marilou Mirkovich, formerly of the Occidental College investigation, "to handle overflow cases" from the Title IX office, and she replaced Allee for a month. It was Mirkovich who interviewed the two witnesses who gave different accounts of Roe's apartment – Andrew and Sarah – as well as Emily, the source for Roe's alleged memories.
Allee didn't bother interviewing the three after she returned to the investigation in June, relying on Mirkovich's summaries of the interviews. USC does not record interviews, and Doe's attorney was also denied access to interview notes.
Ruderman Feuer's opinion for the appeals court repeatedly cites other recent rulings against colleges, in both California appeals courts and federal courts outside California.
As the court that evaluated Claremont McKenna College's practices found, the "finder of fact" must evaluate the credibility of the accuser "either physically or through videoconference" when the accused faces a "severe penalty" based on that testimony, the opinion said.
MORE: Calif. appeals court orders cross-examination in campus rape cases
The 6th U.S. Circuit Court of Appeals' rulings against the University of Michigan and University of Cincinnati agree, the California court added:
Where a student faces a potentially severe sanction from a student disciplinary decision and the university's determination depends on witness credibility, the adjudicator must have the ability to observe the demeanor of those witnesses in deciding which witnesses are more credible.
In a footnote, the appeals judges clarified that this procedure has limits: It's required only when "the witness accounts are in conflict" or "the adjudicator otherwise questions the veracity of a witness's account … where the determination turns on their credibility."
The opinion derides Allee's dismissive treatment of Sarah – interviewed by the interim investigator, Mirkovich – and indifference to the likelihood that red paint was in Roe's apartment. Both Sarah and Roe said the red paint on both of them resembled "bruises," but Allee was convinced by Roe and Andrew's claims that they saw blood.
The appeals judges emphasize "there was no physical evidence" to back Allee's finding:
It is undisputed that Andrew, at Jane's direction, threw out the sheets and deflated the air mattress. Andrew acknowledged the color photographs provided by Jane did not show any blood in the apartment. This was contrary to Jane's statement that the blood soaked through the mattress pad, and there were stains on the living room floor that were reflected in the photographs.
Overstated evidence to secure expulsion?
In another footnote, the judges raise the possibility that Doe was expelled because Allee and USC's appeals panel cited evidence they didn't have – "blood on Jane's body and in the apartment" – to conclude that he forced anal sex on her so badly that she bled. Allee could have simply concluded that Doe didn't have consent because of Roe's "level of intoxication," the opinion said.
If USC tries Doe again, it must let him submit questions to be asked of Roe, the court ruled – a procedure that university policy does not currently allow. The judges declined to answer a related question: whether USC violated Doe's rights by not letting him do the same with the three central witnesses.
Unrelated to California case law or federal precedents, the judges told USC it violated its own rules by "failing to request that Jane provide her clothes or consent to release her medical records."
The way that Allee phrased the request to Roe – as coming from Doe, who wanted to test her clothes and the condom – "made it easier for Jane to ignore the request, hampering John's ability to defend himself," they wrote. Allee also never followed up with Roe when the student mentioned that she hadn't turned over forensic evidence because it "was not requested."
Though it would still need Roe's consent to "disclose protected health information," USC was not "excused" from asking for Roe's consent, "which she may well have given in this case (subject to confidentiality protections)," the opinion said.
MORE: UCSB hid accuser's hallucinatory prescription from accused
IMAGE: NEstudio/Shutterstock
Like The College Fix on Facebook / Follow us on Twitter