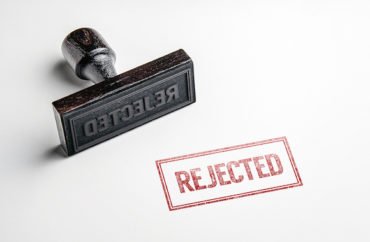 Every other group gets to hire those in line with its mission
When President Obama barred federal contractors from discriminating in hiring on the basis of "real or perceived sexual orientation" in 2014, an evangelical college president joined Obama's former faith-based outreach director and other religious nonprofits to ask for exemptions in line with their religious beliefs.
Not only did the Obama administration reject the exemption, but Gordon College faced blowback and retaliation by its local government partners. Its accreditation was threatened, and its federal support was apparently limited to one member of the U.S. Commission on Civil Rights.
What a difference five years and a Trump administration makes.
The Department of Labor has proposed a rule that would deliver the exemption, effectively granting religious colleges what they asked for in Obama's second term.
It would clarify and expand the religious exemptions regarding federal contractors, expanding the definition of "religious organization" from just places of worship to include organizations such as schools and universities.
The Labor proposal appears to have struck a nerve with various civil liberties and activist groups, who flooded the rule's public comment section with opposing and critical remarks.
The new definition would allow for-profit businesses with either a "self-identified religious purpose" or who have owners with a "sincere engagement" in religious activity to discriminate in their hiring on the basis of religion and religious rules.
But religious colleges and their allies cheered the proposal, claiming that current policy makes no sense applied to any other group that wants to hire those who share its mission.
Supreme Court decisions reminded government 'of its duty to protect religious exercise'
In the notice of proposed rulemaking posted in mid-August, the Department of Labor says the change would bring federal policy in line with recent Supreme Court decisions on religious liberty, including Hobby Lobby and Masterpiece Cakeshop.
"Although these decisions are not specific to the federal government's regulation of contractors, they have reminded the federal government of its duty to protect religious exercise—and not to impede it," the department wrote.
Labor's Office of Federal Contract Compliance Programs proposed the rule in order to "clarify the scope and application of the religious exemption contained in section 204(c) of Executive Order 11246."
MORE: Gordon College president refuses to back down on sought exemption
Signed in 1965 by President Johnson, a year after passage of the Civil Rights Act, the executive order prevented federal contractors and "federally assisted construction contractors" from discriminating "in employment decisions on the basis of race, color, religion, sex, or national origin." President Obama amended the rule in 2014 to include LGBT protections.
On top of the expansions of the religious exemptions, Labor is proposing a "but-for" standard when evaluating claims of discrimination "by religious organizations based on protected characteristics other than religion."
This would mean that any "challenged employment action" would only be a violation if it can "prove by a preponderance of the evidence that a protected characteristic other than religion was a but-for cause of the adverse action."
The comment period ended Sept. 19 with a record-setting 109,000 comments, although the American Civil Liberties Union seems to have accounted for almost 62,000 of them, according to a Bloomberg Law analysis.
Current policy gives the government a worse applicant pool
The Council for Christian Colleges and Universities wrote in its comments that Labor's proposal is actually quite narrow.
While granting religious exemptions, "it leaves untouched the general requirement that federal contractors and subcontractors must not discriminate in employment on the basis of sexual orientation and gender identity."
The current policy does not make "pragmatic sense" in that it artificially reduces the pool of applicants for the federal government to choose, CCCU wrote. Religious organizations that "should be eligible" for contracts may be "the best providers of certain goods and services."
The government should choose an organization "based on the services it provides without dictating how that organization operates, as long as it operates in accord with the law, including the law's religious protections."
A common theme throughout the council's comment is the importance of shared values and mission. It asks what would happen if a regulation could prevent environmental organizations from hiring people who share their same mission.
MORE: Gordon College turns the other cheek when facing discrimination
The proposed rule sets an "important precedent" for how the federal government should ensure the protection of conscience rights for religious organizations that receive federal funding.
The CCCU also claims the current policy puts a brake on local economies. Its members together account for "5.4 million community service hours performed by students," $60 billion in "economic impact" and 340,000 jobs.
Every dollar of federal grant money received by a CCCU member creates "more than $20 in federal tax revenue" through "operations, capital investments, and additional alumni earning power," according to the council. It also boasts that members "have turned $470 million annual federal grant aid into $9.7 billion annual federal tax revenue."
The proposed rule is a "positive precedent" that sets the framework for "other actions the federal government will need to take concerning the intersection between religious freedom and LGBT rights," the CCCU said. Religious colleges and other nonprofits "have the right to maintain a religious identity and, within limits, to act consistently with their religious convictions."
The group, which includes Gordon College (below) as a member, mocked the idea that the proposal is a "'license to discriminate' against LGBT and unwed mothers. … [W]e would not support the rules if they were a license to do such acts."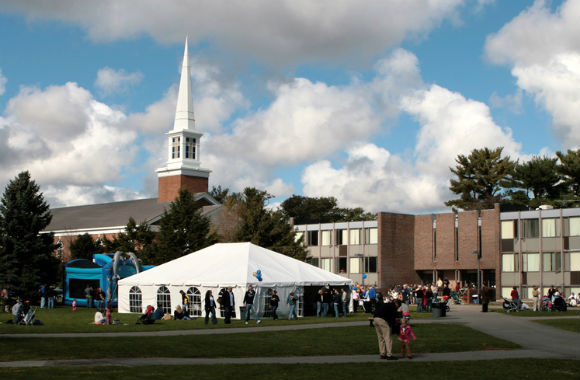 MORE: School district violates rights of Christian college students
Gordon College deferred to the official comments submitted by the CCCU when The College Fix asked the school for comment on the Labor proposal.
"All Americans have the freedom to operate according to their religious beliefs, and those freedoms don't disappear when a university, charity, or international nongovernmental organization enters into a contract with the federal government," senior counsel Greg Baylor of the Alliance Defending Freedom, which often files religious-liberty lawsuits, said in a press release accompanying the group's regulatory comments.
Labor's proposal correctly acknowledges that "religious organizations maintain their character and effectiveness by drawing their workforces from among those who share their religious beliefs and codes of conduct," Baylor said.
The Trump administration should more broadly reverse its predecessor's "unwarranted insertion of sexual orientation and gender identity" into federal contracting rules, which are often "used to punish disagreement or marginalize people of faith," he said.
Proposal 'ignores the plain language of Title VII'
The ACLU, American Bar Association and the City of New York have come out in strong opposition, claiming such religious exemptions violate the Civil Rights Act and can't be reconciled with other antidiscrimination laws.
Almost all of the approximately 62,000 comments associated with the ACLU used the same structure and language, stating:
I strongly urge the Department of Labor to reject the proposed rule allowing employers contracting with the federal government to discriminate against LGBTQ people and other groups. The proposed rule would turn our country's founding principle of religious liberty into a license to discriminate with our taxpayer dollars.
The federal proposal is in "direct conflict with Title VII" of the Civil Rights Act, concerning employment discrimination, "because it ignores the plain language of Title VII and frustrates Congress' intent to eliminate workplace discrimination," the City of New York wrote in its comments.
Labor goes "well beyond the religious exemption in Title VII by defining religion, religious institutions, and the exercise of religion in a manner that will unlawfully and arbitrarily expand the institutions that may assert religious exemptions," the city argued.
MORE: Obama punishes Christian colleges for following their conscience
IMAGE: Castleski/Shutterstock, David Bruce/Flickr
Like The College Fix on Facebook / Follow us on Twitter