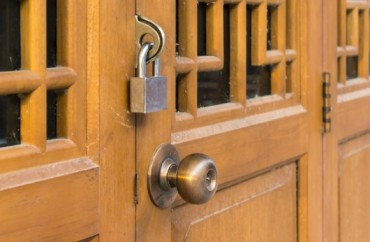 And faculty deploy 'seldom-used rule' to limit student vote
If Pitzer College believed in free and independent media, it would let the Claremont Independent attend a meeting that could determine whether the college keeps its study-abroad program in Israel.
Or perhaps the member of southern California's Claremont Consortium simply resents the Independent for breaking the news that its faculty hate Israel enough to choke off student opportunities to travel there.
Whatever the reason, Pitzer first confirmed that the Independent could attend Thursday's College Council meeting and then rescinded permission when the conservative newspaper sent a "list of staffers who will be in attendance," the Independent reported Wednesday.
The council is the "primary legislative body" of the college, "which votes on policy recommendations forwarded by the faculty as well as committees," according to Pitzer's governance page.
It's planning to vote on the same resolution overwhelmingly approved by the faculty senate last fall, to end Pitzer's program with the University of Haifa. (It's apparently not voting on the other resolution approved by faculty, in support of the anti-Israel boycott, divestment and sanctions movement.)
MORE: Pitzer faculty vote to end Israel study-abroad
Only student media that can be defunded if it offends student leaders, the Claremont-wide Student Life, will be allowed to attend the meeting, a spokesperson told the Independent.
The spokesperson passed the buck to the Faculty Executive Committee for excluding "external media," such as an officially recognized campus publication that is more influential nationally than the student government-funded Student Life.
In fairness to The Student Life, it also reported on the Independent's exclusion and corrected the record when a member of the Faculty Executive Committee falsely claimed the Independent was "not affiliated with the Claremont Colleges."
Informed that she was wrong, student senator Claire Wengrod said "we weren't aware" but wouldn't tell The Student Life if the committee would reconsider letting the Independent attend.
It's not clear how the student government feels about the vote. It voted down a resolution last month that only criticized faculty for not first getting stupid input on the study-abroad program.
But the Faculty Executive Committee deployed a "seldom-used rule" to exclude a third of student senators from Thursday's vote, according to The Student Life. It's the first time this academic year that all 48 student senators won't be allowed to vote at council meetings, suggesting that faculty are worried students might nix their effort to kill Israel study-abroad.
It's the biggest attack on shared governance in his time at Pitzer, student senator Brendan Shultz said at Sunday night's senate meeting, according to The Student Life: "This is very clearly working to disenfranchise students, whether that is the intent or not."
MORE: Pitzer trustees strike BDS provision from student senate budget
MORE: Pitzer president denounces faculty vote against Israel study-abroad
IMAGE: Shutterstock
Like The College Fix on Facebook / Follow us on Twitter