Activists demand student be expelled over costume 
Le Moyne College's bias response team is investigating a student athlete's Halloween costume and a picture of it published by her softball team's Instagram page after it prompted outrage among some.
The student wore all orange with the words "illegal immigrant" written on the shirt and a drawing of a jail cell. She also wore handcuffs. A picture of the outfit was posted on Le Moyne College's softball team's Instagram page. It has since been deleted.
In response, College President Linda LeMura issued a statement informing the campus community that the costume was "culturally insensitive and counter to our Jesuit heritage and commitment to social justice."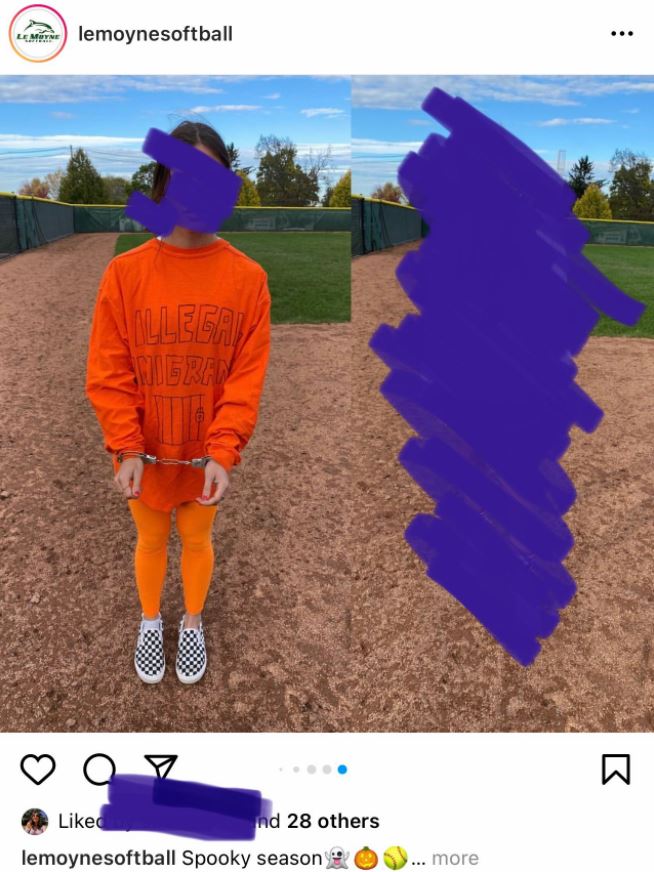 The memo stated the college has determine the incident is bias related and has dispatched its Bias Response Team to engage in "restorative justice" efforts with both the offending student as well as those "who have been harmed."
"On behalf of the college, I apologize for the harm this has caused, " LeMura notes, adding the college's athletic director also has apologized.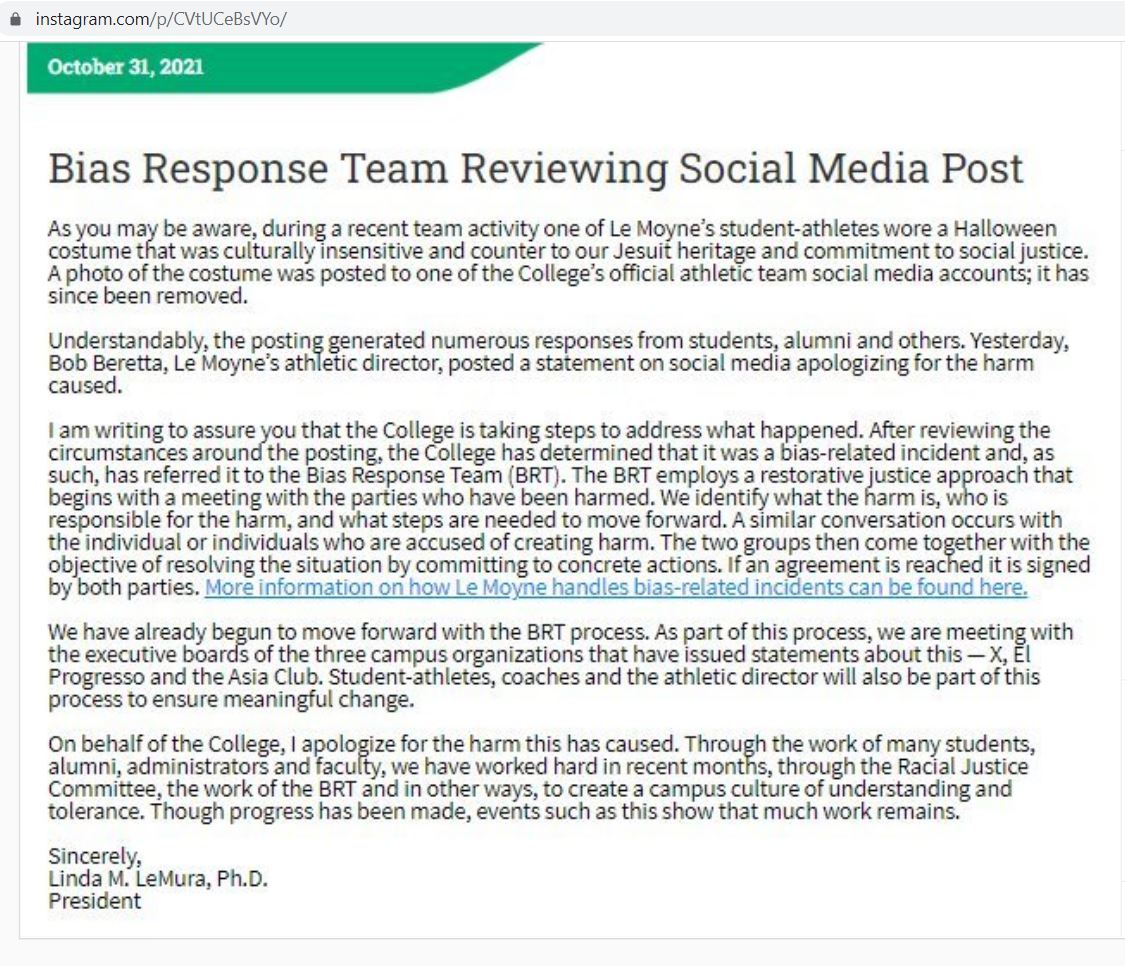 Meanwhile, a petition has been launched demanding that the student be expelled.
"[I]f we make an example with this incident and display that there are consequences to xenophobic, racist or other bias-related incidents it will encourage students to refrain from doing such actions," the petition states.
The petition alleges that the student government has recommended the student who wore the costume be suspended "in addition to holding the coach and any other teammates responsible for this."
CNY Central reports, however, that it "is not clear at this point whether the student will face disciplinary action."
ALERT: Check out our Campus Cancel Culture Database
Like The College Fix on Facebook / Follow us on Twitter