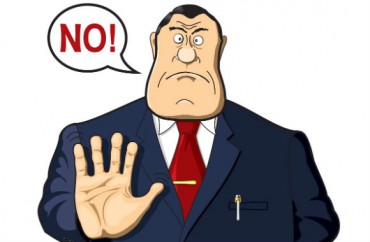 A Canadian university canceled a scheduled talk by an Iranian-Canadian ex-Muslim citing "sensitivity" to the New Zealand mosque shootings.
According to the National Post, the host of Armin Navabi's presentation, the Atheist Society of Calgary, was informed of the cancellation by Mount Royal University's interfaith coordinator just two days before the event.
"In light of the shooting last week and the responses to the event we have received from students and staff, we are going to have to cancel hosting your event with Armin on campus on Thursday," the coordinator said in an email, adding the murders had "a large impact on many members in our community."
Despite the university stating it would hold the discussion at a later date, the ASC responded that the cancellation was an example of precisely the sort of things the New Zealand mass shooter wanted: "[T]o cancel this event communicates to terrorists, in general, that these tactics will accomplish their objectives."
Navabi told the CBC "What do they want? Do you want to have less conversation? Isn't less conversation exactly what leads to people having extreme radical positions?
"I mean the less words exchanged between us, the more fists and bullets are going to exchange between people. Having more conversations is exactly what you need in the face of some tragedy like this."
Born in Iran after the 1979 Islamic Revolution, Navabi grew up deeply ingrained in the Islamic faith. He has said his path away from religion started at age 12, when he jumped out a window in the belief that if he died as a child he would be guaranteed access to heaven.

As a speaker and activist, he supports the abandonment of all religion, Islam included, and has criticized attempts to reform the faith from the inside. "The only way to reform Islam is to abandon Islam," he wrote in a 2017 tweet.

This is the second time in a month that Navabi has been involved in a controversy about on-campus free speech.

He was recently the subject of a feature article in Cherwell, a weekly student paper published by students of Oxford University. However, the article was withheld from online publication on the grounds that Navabi's comments about atheism and against Islam "might be considered offensive."

The paper's features editor, Freddie Hayward, resigned in protest, and in an op-ed for the New Statesman warned that an "illiberal tide is sweeping British universities."
Navabi's still gave his talk on Thursday, although it was moved to a nearby arts center.
Read the NP article and CBC report.
MORE: Researcher: Islamophobia is making Muslims sick — literally
MORE: Student paper compares plight of US Muslims to interned Japanese-Americans
IMAGE: pavelmir / Shutterstock.com
Like The College Fix on Facebook / Follow us on Twitter