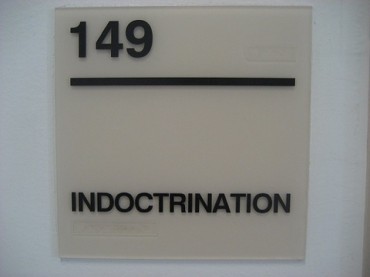 Another example of the misguided priorities at today's elite colleges. Katherine Timpf of National Review reports:
Barnard College is considering cutting back on the school's language and laboratory-science requirements and add a diversity requirement.

The new rules would decrease the language requirement to two semesters and the laboratory-science requirement to one semester. The changes would add a technology requirement as well.

The diversity requirement would replace a category called "Cultures in Comparison," which covers "various cultures and countries," and would focus "on local, global, and social issues," according to an article published in the Columbia Spectator.
RELATED: Mathematicians refute oft-cited 'diversity trumps ability' study
Like The College Fix on Facebook / Follow us on Twitter
IMAGE: Jeff Hester/Flickr