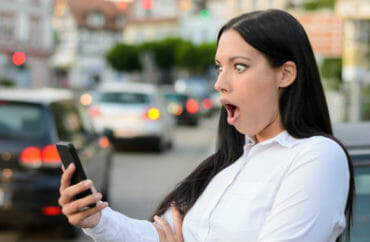 'Saying stuff like that will just put … gender diverse people in danger'
A series of tweets posted by the Miami University College Republicans regarding gender ideology has, according to the student paper, "caused controversy among some" on campus.
But it seems for The Miami Student, "some" means "one."
The only person cited in The Student's report on the alleged controversy is "transgender and queer" student Logan Harvey. They (Harvey uses plural pronouns) said the CRs' tweets made them feel "unwelcome on campus."
"Saying stuff like that will just put trans people or gender non-conforming, gender diverse people in danger, in harms way, and that's putting a target on their back," Harvey said. "I really hope stuff like that doesn't happen at Miami, but it's already been happening elsewhere."
Here is precisely what the CRs posted that is "unwelcoming" and "dangerous":
The organizers of this event might want to read the bill… the word "gay" isn't even in it.

HB616 prevents predatory teachers from grooming students and pushing woke gender ideology on young children.#PassHB616 pic.twitter.com/LzhQ2E86De

— Miami College Republicans (@MiamiUCRs) April 20, 2022
Ohio HB 616 is modeled after Florida's Parental Rights in Education bill, and (like the Florida measure) makes no reference to the word "gay."
The second allegedly worrisome tweet was a repost of a complaint about men using women's restrooms in a campus residence. Apparently, the gendered terms "men" and "women" were, well, triggering:
.@miamiuniversity thank you for taking a stand and letting the community know that men do not belong in women's restrooms. Your bravery is appreciated! 😁 pic.twitter.com/WvMZ5VjitZ

— Miami College Republicans (@MiamiUCRs) April 26, 2022
The final tweet, which garnered the "most attention and controversy," simply stated "There are only two genders." According to The Student, as of May 2 there were 46 quote tweets of this message "mainly consisting of negative feedback."
There are only two genders.

— Miami College Republicans (@MiamiUCRs) April 26, 2022
Although Harvey said they believe the College Republicans "have a place on campus," they added school officials should have a chat with the group "about why what they're saying can be harmful."
But Miami University Vice President for Institutional Diversity and Inclusion Cristina Alcalde told The Student that "As a public university, Miami recognizes the First Amendment right to free speech.
"That protection includes social media comments that some may disagree with or even find offensive. It's important to note that our commitment to free expression is not an endorsement of such content."
According to his Linkedin profile, Harvey serves as a student associate in Alcalde's office. They also are members of the Diversity Affairs Council, the Honors College Anti-Racist and Social Justice Advisory Board and the Ohio Innocence Project.
MORE: Stanford editor demands removal of College Republicans: 'dangerous, menacing presence'
IMAGE: michaelheim / Shutterstock.com
Like The College Fix on Facebook / Follow us on Twitter