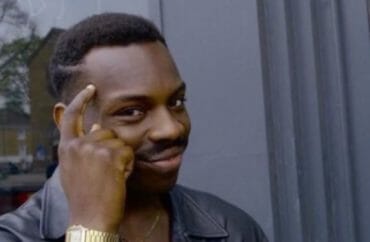 A white female college student in the United Kingdom allegedly was the target of death threats after she "pretended" to be black.
Aga "Alicja" Brzostowska, a student at the University of Birmingham, was outed on Instagram for "blackfishing" — posing as a black person. Brzostowska is Polish.
After Brzostowska's outing by Canadian writer Wanna Thompson, the Instagrammer began to receive online death threats — including demands that she kill herself.
According to BirminghamLive.com, investigations into those believed to be blackfishing began in earnest after Thompson's  Twitter vigilance. In fact, Thompson believes blackfishing is on par with dressing up in blackface.
Blackfishing isn't going away anytime soon. It's becoming synonymous with "blackface". It's crazy that my name will be referenced whenever people research this.

However, with that being said, it's important that publications do the work and get their facts straight.

— Wanna (@WannasWorld) December 5, 2018
After Thompson asked "Can we start a thread and post all of the white girls cosplaying as black women on Instagram?" she got over a thousand responses, including photos of women thought to be black … but were really white.
Critics accused the women of pretending to be black without understanding the culture and struggle that black people have gone through and are still going through.

Photos on Alicja's Instagram account featured on the Twitter thread seemingly showed changes to her appearance over the years – including darker skin, full lips and curvy thighs and hips.

Alicja, a Polish blogger, was interviewed by the BBC and said that she had always been olive skinned and uses fake tan.

She also said that her lips had not been surgically enhanced and that her thicker thighs were a result of hard work in the gym.

She said: "I've had no surgery, so I can't take off these lips.

"I can't remove my 'fake bum implants'. I'm not going to stop going to the gym to grow my thighs."

She added: "I'm not white white, I might be Polish but I'm not white white.

She said: "I can't help the fact that I look a certain way.

"I'm olive skin-toned and when I tan I might go a shade or two darker but it's not dark dark."
Alicja claims she does understand (black) culture and got her hair done in braids because she was "supporting [her] friend's little sister's business." Nevertheless, she's now turned off comments on the Instagram photo of her sporting that do as hate flooded the comment section.
For her part, Thompson went on BBC Radio to complain about this new racial twist: "When you see that people who benefit from white privilege that are able to get both sides of the coin, it's very troubling."
Of course, all of this conflicts with the modern belief that anyone can identify as whatever they wish, but as we know (barring official advice from a Politically Correct Hierarchy Handbook), white people and otherwise "privileged" individuals are largely exempt from these new rules. Or, they at least need to take into account how their "intersections" come into play.
Perhaps Brzostowska can seek out advice from Rachel Dolezal on all of this.
MORE: 'Trans-racial' Rachel Dolezal disinvited from M.L.K. event
MORE: Black prof: Being black in America is a 'disability'
Like The College Fix on Facebook / Follow us on Twitter