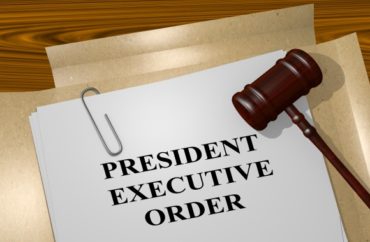 A handful of colleges have pulled back on diversity programs in the wake of President Donald Trump's executive order that restricts funding for critical race theory trainings in the federal workforce.
Currently, universities' attorneys are scrambling to figure out how the order affects their schools' myriad diversity trainings, and counsel and officials for the U.S. Department of Education are evaluating the order's impact on higher education programs as well.
But some administrators are ready to pull the trigger. Education Dive reports on three such campuses that have done so:
The University of Iowa is recommending a two-week pause on such efforts — including employee harassment and discrimination training and workshops that describe race or sex sterotyping. Liz Tovar, interim associate vice president for diversity, equity and inclusion, said in a statement the institution was worried about penalties the order might impose but stressed that "diversity, equity, and inclusion remain as core values."

Similarly, Texas State University President Denise Trauth told faculty and staff members recently the school would temporarily cease employee diversity training so as not to jeopardize students' federal financial aid and instructor grants.

And John A. Logan College, in Illinois, canceled diversity-related activities, including a talk planned in conjunction with National Hispanic Heritage Month, according to media reports.
U.S. military academies are also feeling the heat, Inside Higher Ed reports:
Actor and playwright William Jackson Harper also has said that the order threatens arts-based work he's been doing with U.S. military academies. One recent activity involved watching the film Malcolm X — participants' choice of three options, he recalled on Twitter — and two of the academies wavered before allowing cadets to participate, due to the White House guidance. One of four slated academies ultimately canceled.

"The film Malcolm X is history. American History," Harper wrote online. "This film is not propaganda meant to teach one to favor one race or sex over the other. It's History. It's an admittedly thorny history, but it is history."
At some point soon the Education Department will have to spell out what's allowable and what's not under the parameters of the order, which states that "it shall be the policy of the United States not to promote race or sex stereotyping or scapegoating in the Federal workforce or in the Uniformed Services, and not to allow grant funds to be used for these purposes."
MORE: Experts debate how Trump's order restricting critical race theory funding will affect higher education
MORE: Colleges pause diversity training after Trump order against 'race or sex stereotyping or scapegoating'
IMAGE: Hafakot / Shutterstock
Like The College Fix on Facebook / Follow us on Twitter