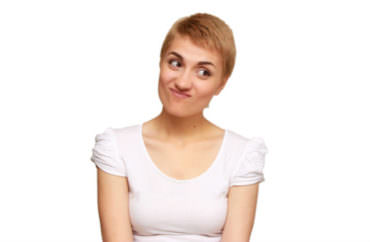 A new alumni center at Duke University got off to a rough start after a couple of students complained its depictions of several African and Middle Eastern countries were stereotypes and "racist."
The Karsh Alumni Center's images for Ghana, Morocco, and Jordan were huts, sand dunes, and someone riding a camel respectively. Duke senior Hadeel Abdelhy tweeted out the images with the accompanying text "the way African and Middle Eastern countries are represented is truly wild."
This is at the new Karsh Alumni Center at the interactive Technology Wall. The way African and Middle Eastern countries are represented is truly wild. pic.twitter.com/WLf6THsvhA

— هديل Hadeel (@vondyygirl) September 28, 2019
According to The Chronicle, senior Sandra Luksic upped the ante, responding to a Duke Alumni tweet about the center's opening thusly: "You're [sic] TV screen depictions of Africa and the Middle East are racist and backwards, change it now." Duke Alumni answered that it would "look into" the matter immediately.
From the story:
The digital wall is the largest interactive touchscreen in the state, and users can select features such as notable alumni and all-star awardees, donor impact and a campus map, in addition to exploring where around the globe members of the Duke community call home.

The Chronicle visited the technology wall Oct. 2 and Oct. 14 and observed that the pictures had been changed. Jordan's picture was changed to a coastal cityscape, Ghana's to a waterfall and Morocco's to a city square with a tower, palm trees and a horse-drawn cart.

Additionally, The Chronicle took pictures of all of the Middle Eastern and African countries depicted on the wall, and noticed that the wall lacked a picture for Nigeria in both of the times that The Chronicle visited.

Abdelhy wrote in an email to The Chronicle that it's "really good news" that the depictions have been changed and wondered whether the pictures of Ghana, Jordan and Morocco were the only ones that had been changed.
Even with the changes, Luksic told The Chronicle they (Luksic goes by "they/them" according to her Twitter profile) remained "skeptical": The original pictures are "part of a larger problem regarding Duke's racism and colonialist legacy." Further, they claimed the images "justify anti-Muslim and anti-Black attitudes and violence."
Abdelhy chided the view of Duke as a "global institution" when it is "incapable of representing" international students "properly."
MORE: Offensive words an 'act of violence,' majority of students surveyed say
MORE: Student activists want white prof fired for 'violence' after argument
IMAGE: Dubrouskaya Tatsiana / Shutterstock.com
Like The College Fix on Facebook / Follow us on Twitter