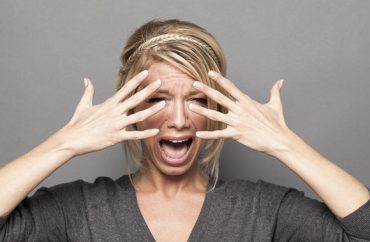 'This is an issue of unhinged faculty and of entitled students who want to be offended'
It's easy to jump to "racism" when you have conflict with someone who doesn't look like you. It means you don't have to question yourself about what fault you may bear in the situation.
Williams College, that bastion of metastasizing leftism and naked antisemitism, is full of comical "racism" claims these days. Two professors quit their courses soon after the semester started, unable to cope with the "violent practices" of the college. They felt oppressed as "Black Queer Feminists."
If you're confused what could be "violent" about bucolic Williamstown, in the corner of Massachusetts next to Vermont and New York, remember that leftists also equate words with "violence." Having an argument – the purpose of any university! – becomes the equivalent (and justifies the use) of physical violence.
Last month at Williams, two English professors had an argument in a hallway. That wasn't unusual. Professors in the same department argue all the time at every university.
But in this case, one is white and the other Asian. The latter's students witnessed it. Guess who they're trying to get fired for "violence."
Minorities angry that white professor wasn't polite
The Williams Records has two accounts of the kerfuffle in Hollander Hall, a news article and an op-ed by the two students who saw it.
Two points of context: Dorothy Wang, the Asian professor, had "disaffiliate[d]" from the English department weeks earlier because of its "longstanding history of hostility toward faculty of color." Kimberly Love, one of the "Black Queer Feminists" who went on leave, is an English professor.
Wang asked Katie Kent, chair of the English department, if the department meeting she was headed to would discuss Love's departure. Kent "raised her voice" at Wang, according to student Jamie Kasulis, and informed her that Love went on leave because she felt unwelcome in Williams at large, not the English department specifically.
When Wang turned to Kasulis to mock Kent's response – "This is why I disaffiliated from English" – the chair came back and asked if Wang was "talking shit about me to your students" (the Record says this is not an exact quote).
Side note: What's unusual about this situation is that people of color in the academy frequently complain that they are accused of aggressive behavior simply by speaking their opinions forcefully. (My wife-of-color is among them!) The roles are reversed in this situation. But by the standards of academia, this was a relatively mild argument.
MORE: Williams tolerates 'de facto discrimination' against pro-Israel students
Emily Zheng, another Wang student, intervened in the argument because "Kent's tone and physical posture made her fear for the safety of Wang and Kasulis," the Record reports. (Again – role reversal.) Kent caught herself at that point, realizing that students were observing:
According to Zheng and Kasulis, Kent shook the students' hands, apologized that they had witnessed the altercation and attempted to invite them to office hours. Wang said that she responded, "Katie, I really don't appreciate your trying to drive a wedge between me and my students." … After several more minutes of heated discussion, during which Kasulis repeatedly told Kent that Kent was making her uncomfortable, Kent left to attend the faculty meeting, Kasulis said.
Because Wang doesn't know how to solve problems like an adult – problems that she instigated by cornering Kent on her way to a meeting in a department that Wang already left, and "talking shit" about her to a student – she tattled on Kent to Dean of the Faculty Denise Buell. All the parties submitted statements.
Kent told the Record that "I raised my voice and spoke to [Wang] using inappropriate language," which was wrong. The chair said she caught "off-guard" by Wang's questions about "what I take to be confidential Departmental and College matters." But she regrets how she reacted, particularly in front of students: "I lost my cool, and I apologize."
'If there were a National Enquirer for colleges, this would belong in it'
That really should have been the end of it.
But because students witnessed this and their nonplayer characters are programmed to say "structural racism" whenever a white person disagrees with them, they're planning to occupy Hollander Hall on Friday. They're supposedly doing it to support "FoC," or faculty of color.
The administration has already nixed their central demand to fire Kent, though. Buell, the dean of faculty, told the Record that "Katie Kent will not be asked to resign as department chair."
Students were definitely triggered by this, having apparently never seen faculty having an argument:
Kasulis, Wang and Zheng described the incident as emotionally harmful. "This is something that none of us are going to forget happened, and for a week afterward I would wake up in the middle of the night and think of it," said Kasulis, who reported that she was physically shaking throughout the incident.
MORE: Scientist refutes 'violence' claims of Williams student activists
But whatever fragility they bring to college is being reinforced by faculty such as Wang, who idiotically insists that "psychic, verbal, denigrating" behavior is the same as getting punched in the face.
No, it's not. Violence is violence. Words are words.
This incident and other recent Williams embarrassments are fodder for the latest blog post by Jerry Coyne, the University of Chicago scientist who theorized that Williams is going down the same radical path as Evergreen State College.
"The altercation is almost humorous in the extremity of the claims made, except this is not at all good publicity for Williams," Coyne wrote. "If there were a National Enquirer for colleges, this would belong in it":
My best inquiries and investigations have not led me to find evidence for any structural racism in either the college or the department. In my view, this is an issue of unhinged faculty and of entitled students who want to be offended.
If you want to read more about the leftist utopia that is Williams, here's a selection of our coverage:
MORE: Is Williams College the next Evergreen State?
MORE: Don't invite speakers who 'would offend minority students'
MORE: Black students unload vulgarity-laced rant at council meeting
MORE: Williams cancels play by black playwright; it might harm black people
MORE: Williams president offers pro-Israel club 'most' of the benefits of recognition
MORE: Black queer professors suddenly cancel their courses over 'microaggressions'
IMAGE: STUDIO GRAND OUEST/Shutterstock
Like The College Fix on Facebook / Follow us on Twitter