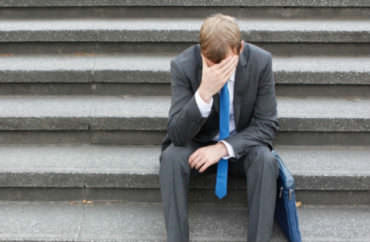 Even the dissent agrees 'the accuracy' of the sexual assault finding is dubious
Oberlin College likely discriminated against a male student when it found him guilty of sexual assault based on his female sexual partner allegedly saying "I am not sober," a federal appeals panel ruled 2-1 last week.
The 6th U.S. Circuit Court of Appeals overturned a lower court's decision that found no sex-based discrimination in the private college's judgment against "John Doe." It remanded the case back to U.S. District Judge Solomon Oliver nearly a year after John and Oberlin submitted their appellate briefs.
Even the dissenting opinion agreed that John has a "colorable claim" on the first prong of the "erroneous outcome" test for Title IX violations: "casting doubt on the accuracy of his disciplinary proceeding's outcome."
Jane Roe's alleged comment to John that "I am not sober" was the only evidence Oberlin cited that John did not get her consent. It ignored evidence of Jane changing her story during a hearing and statements from John's advisor, appointed by Oberlin's Title IX team, that suggest bias against him.
"Any number of federal constitutional and statutory provisions reflect the proposition that, in this country, we determine guilt or innocence individually—rather than collectively, based on one's identification with some demographic group," Judge Raymond Kethledge wrote for the majority.
John has "amply" argued that Oberlin judged him based on his sex "when it determined his responsibility on a sexual-assault allegation," the judge continued.
"The decision is complete vindication for John Doe, and we're all very grateful for it," his lawyer Christopher Muha told The College Fix in an email.
"We look forward to getting into the facts of how Oberlin has run these processes for the last several years.  We think it's only going to vindicate John Doe all the more," he said. Muha offered to do a phone interview to go into more detail, but did not respond to The Fix to set up a time.
"The College has no comment," Director of Media Relations Scott Wargo told The Fix when asked what Oberlin thinks of the 6th Circuit ruling and how it plans to proceed.
College-appointed advisor left the hearing early, believes 'survivors'
Oral argument at the 6th Circuit did not go well for Oberlin late last year, foreshadowing the ruling. Kethledge had told Oberlin's counsel that its brief "seem[s] to cherry-pick some of the testimony" regarding the evidence of Jane's incapacitation, leaving out parts that were "favorable" to John.
The majority cited several examples of possible sex-based discrimination in the college's proceedings against John. Oberlin changed its sexual assault policy when a student made a very public statement about how the process took too long and her alleged offender got off too easily.
The college also "instructed its faculty, 'via an online resource guide,' that they should '[b]elieve' students who report sexual assault, because 'a very small minority of reported sexual assaults prove to be false reports,'" the opinion reads.
Oberlin investigator Joshua Nolan took 120 days "just to issue an investigative report," even though college policy says it should "usually take no more than 20 days" to investigate, and full resolution "no more than 60," the majority emphasized.
Even though John emailed Meredith Raimondo, then-Title IX coordinator and now dean of students, telling her how badly this long-delayed investigation was affecting his mental health and grades, "Raimondo did not respond with any information," Kethledge wrote. This violated its own policy that the college "will notify the parties 'of the reason(s) for the delay and the expected adjustment in time frames.'"
The majority also noted that only one of Jane's three interviewed friends testified that Jane had claimed John used "force" on her in their sexual encounter. Jane also contradicted herself between the investigation and the hearing on whether John asked for oral sex – the basis of the sexual assault finding.
MORE: 6th Circuit skeptical that Oberlin proved accuser was incapacitated
Adrian Bautista (left), an assistant dean who was assigned to be John's advisor, walked out of the hearing early and later tweeted "[t]o survivors everywhere, we believe you." The majority found it "[r]emarkable" that Bautista "did not even attend the entire hearing, even though his role was to assist Doe there."
The college's response to John's three-part appeal also drew concern in the majority opinion.
Jane's "best friend" at the time, a male identified as "J.B.," attended her interview with Nolan, the investigator. J.B. later testified that her account "differed dramatically from what she had told J.B. shortly after the incident," which "alarmed" him.
He did not speak up at the time because Nolan said he would interview J.B. later, but the investigator never followed up.
J.B. emailed Raimondo after the panel ruled against John, but she "apparently" never responded, Kethledge wrote. He then wrote a letter in defense of John – who was merely an "acquaintance" – saying that Jane had "provided false testimony" and that she had agreed to perform oral sex on John.
John's other two grounds for appeal: A mutual friend of theirs testified that Jane "did not appear drunk" that night, and John's expert testified that Jane's behavior gave him "no reason to think she was incapacitated" under college policy.
Opinion notes peculiar def of incapacitated used by Oberlin ("not sober") & unwillingness of Oberlin to explore accuser's key inconsistencies. pic.twitter.com/9Cs4rgAmAc

— KC Johnson (@kcjohnson9) June 29, 2020
Hearing board ignored 'flat contradiction' between Jane's initial, subsequent claims
While Oberlin claims that John has to show "some bias unique to his own proceeding," the 6th Circuit's precedent simply requires "that he alleged facts supporting an inference of sex bias in his particular proceeding."
Kethledge's opinion cited several such allegations. Oberlin took 240 days following Jane's complaint to reach a decision – four times longer than its own policy dictates – and never informed him why the proceeding was so delayed, also in violation of its policy.
"Procedural irregularities provide strong support for Doe's claim of bias here," the opinion reads: It is "remarkable" that the hearing board did not comment on the "flat contradiction" between what Jane told Nolan and what she testified during the hearing on whether John had "asked" for oral sex. The appeals officer also ignored J.B.'s statement against Jane as "impeachment evidence."
Oberlin was also under federal Title IX investigation "throughout the pendency" of John's proceeding, and its federal funding was on the line.
MORE: To Oberlin, sex is rape if woman says 'I am not sober'
Oberlin had said in oral arguments that the 6th Circuit should reject the "inference" of sex discrimination based on this context, because Raimondo (right) "welcomed" the investigation, but the majority said "on this record … that fact could cut either way."
The opinion also accused Oberlin of misdirection by claiming that only one in 10 sexual-assault complaints "were resolved through a formal hearing" in the academic year that John was found guilty. John had noted that not only did every hearing result in a guilty finding, but that in the vast majority of cases, "the complainant herself chose not to pursue the matter formally."
The "arguably inexplicable" result of John's proceeding may be his "strongest evidence," Kethledge wrote: "Per the terms of Oberlin's Policy, intoxication does not negate consent—only 'incapacitation' does."
Jane was clearly not incapacitated as she engaged in "a coherent exchange of texts," made "small talk" and asked for "a condom" if they went any further, the opinion concludes:
Thus, on this record … one could regard this as nearly a test case regarding the College's willingness ever to acquit a respondent sent to one of its hearing panels during the 2015-16 academic year.
Federal investigation 'alone' not enough to infer gender bias
Although Judge Ronald Gilman's dissent agrees that John has cast doubt on the accuracy of the proceeding, it says John did not show a "particularized . . . causal connection" between the false finding of guilt and gender bias.
John simply made a "conclusory allegation of gender discrimination is not sufficient to survive a motion to dismiss,' Gilman wrote, saying the procedural irregularities in the case didn't show gender discrimination. The judge also questioned the case law the majority used to defend its opinion.
Oberlin's policy does not firmly bind it to concluding an investigation in the designated time frame, but does say that some cases might take longer than others, Gilman wrote. He noted that Jane didn't get an explanation from Oberlin either on why the investigation was taking so long.
The majority was also incorrect to conclude that the U.S. Department of Education's pressure on Oberlin "alone" was enough to "yield a reasonable inference of gender discrimination," Gilman asserted.
John's case is missing "key factors," such as "statistical evidence" showing that "every male accused of sexual misconduct" – whether or not it resulted in a formal hearing – "was found responsible," the judge said.
Concluding passage from Kethledge: at MTD stage, "one could regard this as nearly a test case regarding the College's willingness ever to acquit a respondent sent to one of its hearing panels during the 2015-16 academic year." Acc'd student "amply" stated TIX claim. pic.twitter.com/nJIwH6A0G8

— KC Johnson (@kcjohnson9) June 29, 2020
MORE: Oberlin's motion for dismissal is bizarre
MORE: Oberlin hires pricey D.C. lawyers to appeal defamation verdict
IMAGES: Happy Stock Photo/Shutterstock, Oberlin College
Like The College Fix on Facebook / Follow us on Twitter