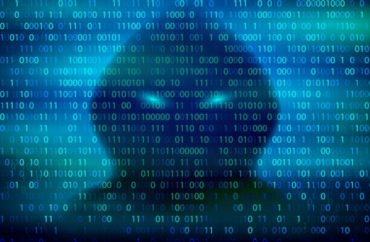 Articles on website deleted, distribution box graffitied
The Carolina Review, a conservative publication at UNC at Chapel Hill, is under assault by vandals and hackers.
Its newly installed newspaper distribution boxes were recently vandalized, with someone turning the "R" in Review to "racists." Next, its website was hacked by left-wing activists who deleted hundreds of articles and left a message for the conservative students on the website: "Nazi scum fuck off."
A conservative student publication at #UNC-Chapel Hill was targeted by vandals and hackers recently.

The latest example of the campus attacks on conservative political speech.#NCGA #NCPOL #UNC @andrew_dunn https://t.co/g6j1gtzCVr

— Carolina Journal (@CarolinaJournal) May 5, 2021
"I'm glad the university condemned the attack on Twitter but I am working to have them send a message to the whole student body so we can actually find the perpetrator," Bryson Piscitelli, editor in chief of the Carolina Review, told The College Fix.
Efforts to recover the deleted posts are underway.
"It looks like we will probably be able to recover most of our data with some exceptions but it will be a significant project in its own right. We are going to move to a new site host so this sort of thing can't happen again," he said.
The hackers reportedly deleted hundreds of articles that date back a decade.
The University of North Carolina at Chapel Hill condemned the attack in a statement from its official Twitter account and said police are investigating:
"Earlier this week, the @CarolinaReview's website was hacked, its content vandalized, and vile language was left as digital graffiti. #UNC condemns vandalism and rhetoric that discourages students from speaking freely on campus. #UNC strives to foster an environment where everyone, regardless of identity, background or perspective, can enjoy their right to free expression – especially our student press – and their sense of safety and belonging. UNC Police are investigating this incident."
Kevin Guskiewicz, chancellor of UNC, quote tweeted the post from the university, adding:
"Carolina's campus and community strives to be a place where everyone feels a sense of belonging and that their voice can be heard. This is especially true for our student press. We condemn this vandalism."
Piscitelli told The College Fix he has often found his peers to often be more militant than the faculty.
"Most people don't go to college anymore other than to become properly socialized into the woke Professional Managerial Class, in other words, they never consider that significant cultural [and] intellectual disagreement should be a valued part of their education," he said. "This is why we need our state government to step in and fix the state of affairs at the state's flagship university."
MORE: Princeton professor easily hacks voting machine in seven minutes flat
IMAGE: Ksana Graphica / Shutterstock
Like The College Fix on Facebook / Follow us on Twitter