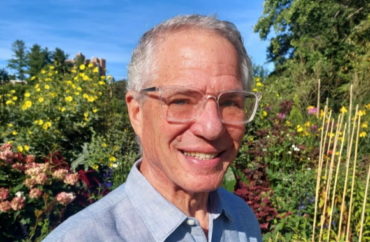 A Cornell University professor who has continually sounded the alarm about expansive diversity, equity and inclusion efforts on campus has been recognized by the Steamboat Institute with its Courage in Education Award.
Randy Wayne, associate professor in the School of Integrative Plant Science at Cornell, received the honor for his "courageous and tireless advocate for free speech and intellectual diversity," said Jennifer Schubert-Akin, co-founder and chair of the institute.
Wayne came to national prominence after he made public the fact that a statue of Abraham Lincoln had been removed from a Cornell Library, an effort that ultimately led to its return to campus.
He has also continually exposed efforts at Cornell to embed DEI and critical race theory into hiring, curricula and and programming.
For example, when his School of Integrative Plant Science stated on its website that Cornell perpetuates "settler colonialism, indigenous dispossession, slavery, racism, classism, sexism, transphobia, homophobia, antisemitism, and ableism," Wayne brought the statement to light.
When Cornell announced plans to focus on free speech this school year, Wayne pointed out the newly formed Steering Committee for Free Expression had been stacked with DEI proponents.
During the spring semester, Wayne was also instrumental in helping the institute host a debate on climate change at Cornell.
"Because of his unwavering support and leadership, Steamboat Institute successfully hosted a robust debate on energy and climate change at Cornell University this past March," Schubert-Akin said. "Cornell students are fortunate to have Professor Wayne as a champion for free speech who encourages the development of critical thinking skills."
During his recent acceptance speech for the honor, Wayne said that "what I do at Cornell is not courageous, it is just fulfilling the responsibility of a scholar to be a champion of free speech and civilized debate and discourse."
"The word professor comes from the Latin word profiteri which means to declare publicly," Wayne said. "With the censorious ideological and bureaucratic ethic that exists in universities today, it is no wonder that so many professors become Anti-professors. They self-censor and do not declare their thoughts publicly."
MORE: In 'victory for free speech,' Cornell to host climate change debate
IMAGE: Courtesy photo
Like The College Fix on Facebook / Follow us on Twitter