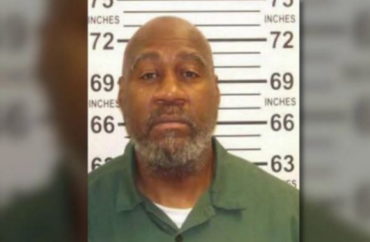 Just mentions he spent time in prison
Cornell University professors hosted a convicted cop killer and Black Panther recently – but the campus newspaper did not see it fit to mention his criminal convictions.
Anthony Bottom, who now goes by the name Jalil Muntaqim, spoke at the Ivy League institution on October 27 at the behest of student Brice Roundtree, Professor Russell Rickford, the Pan-African Students Association, the International Student Union and the Department of American studies, according to The Cornell Daily Sun.
But readers of the Cornell newspaper article on Muntaqim would be left ignorant to Muntaqim's background of murdering New York Police Department cops.
NPR, which referred to Bottom and his comrades as "revolutionaries," reported:
Bottom was convicted of murdering two New York City police officers in 1971 while active with a militant wing of the Panthers known as the Black Liberation Army that carried out a series of deadly attacks on law enforcement. Authorities said Bottom and his accomplices lured Officers Waverly Jones and Joseph Piagentini to an apartment building in Harlem before shooting them from behind.
"In Muntaqim's later years in prison he went on to gain a B.A. in sociology and B.S. in psychology," the Cornell Sun reported. "He said his desire to gain a higher education while in prison was not easy or preceded for prisoners in his position. "
It does not mention why he was in prison. Bottom is now an advocate for "racial equity" and "racial justice," the paper noted.
The speech is the latest example of Ivy League officials supporting cop killers.
Brown University announced in August it had acquired the papers of murderer Mumia Abu-Jamal (real name Wesley Cook), who remains in prison after being convicted in the December 1981 killing of Philadelphia police officer Danny Faulkner.
Cook "ran from across the street and shot the officer in the back" and "stood over the downed officer and shot him four more times at close range, once directly in the face," according to a website dedicated to the legacy of Faulkner. The Philly police officer shot Abu-Jamal once in the stomach.
MORE: Catholic school takes down homage to cop killer
IMAGE: New York law enforcement file photos
Like The College Fix on Facebook / Follow us on Twitter