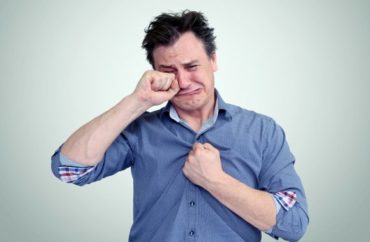 Outside of those in the college "studies" realm, the most insufferable people on Earth have to be journalists.
This past week, more than 70 journalists and journalism professors signed off on a letter blasting Fox News for allegedly being a health hazard — it's giving its viewers "misinformation" about COVID-19, they say.
However, current events have shown this to be not quite the case, much like the reaction to President Trump's China travel ban. These geniuses called that action "xenophobic," "racist," and "ineffective."
The letter's signatories also complained that over three-quarters of Fox News viewers believe "the media had overstated the potency of the virus." Seemingly there was little introspection as to why that might be.
Let's see … there's the just-mentioned criticism of the China travel ban … the mocking of the COVID-19 symptoms-relieving potential of hydroxychloroquine … three years trying to convince us that the president was a Russian agent … the harping of  hilariously thin allegations against now-US Supreme Court Justice Brett Kavanaugh … and then the equally thin charges which led to impeachment of Mr. Trump.
I'm old enough to remember journalists like Ted Koppel mocking Ronald Reagan, and Dan Rather doing the same to both George Bushes, including using bogus documents against George W. right before the 2004 election. (Had Rather tried that just eight years earlier, he might have gotten away with it.)
Compounding the arrogance, on Wednesday the University of Pennsylvania's Annenberg School of Communication held a virtual confab about the alleged struggles journalists face on the internet. The event's description opens with "Rising numbers of online attacks against journalists have been documented globally. Female, minority reporters and journalists covering issues that are right-wing identity anchors have been primary targets."
Event speaker Silvio Waisbord, a media and public affairs professor at George Washington University (who, surprise, holds graduate degrees in sociology), claims "this trend reflects growing forms of mob censorship linked to the demonization of journalists and the press by populist leaders." However, Waisbord notes that "bottom-up, citizen vigilantism" is the main culprit in the "online harassment of reporters."
"Effective responses" to this, the professor says, "are hard amid the proliferation of digital hate speech." Waisbord further claims  "online 'trolling' of journalists is a new form of censorship," an "intention to suppress speech," especially that of "news organizations and journalists."
Let me translate this for you: Journalists hate the fact that the internet, and especially social media, have given the average person a means by which to get their information not filtered by (progressive) bias. This, of course, also explains the animus towards right-leaning Fox News.
Further, the sheer conceit evident in thinking online trolling is a phenomenon unique to reporters is mind-numbing, especially given how social media giants treat conservative viewpoints.
Spare us, Professor Waisbord et. al. For once, just once, look beyond your comfy bubble and try — really try — to grasp the surroundings outside academia and the big metropolises. Isn't that what journalists are supposed to do, after all?
MORE: Harvard Crimson editors protest their own paper – for practicing journalism
MORE: Trend in campus journalism: hiding offensive facts (or apologizing for them) 
IMAGE: HomeArt / Shutterstock.com
Like The College Fix on Facebook / Follow us on Twitter