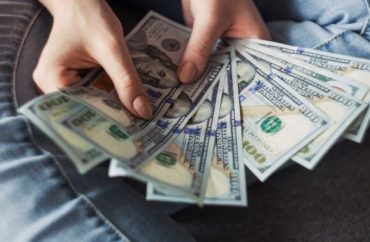 Biden doesn't push for schools to reopen and federal workers get paid more
The "American Rescue Plan," the $1.9 trillion stimulus plan being pushed by President Joe Biden and Democrats, has a monetary benefit for federal employees who kids are not in school full-time.
Federal employees get "[e]nhanced paid time off if your child is enrolled in a school that isn't back to full-time, in-classroom instruction," according to an opinion piece in RealClearPolicy by Adam Andrzejewski.
The CEO of Open the Books, a government watchdog group that tracks spending, said:
Full-time federal employees can take up to 600 hours in paid leave until September 30, up to $35 an hour and $1,400 a week. That is 15 weeks for a 40-hour employee. Part-time and "seasonal" employees are eligible, too, with equivalent hours established by their agency. In 78 large agencies, the average federal worker already made $100,000+ in cash compensation and received 43 days of paid-time-off (PTO). Our auditors at OpenTheBooks.com estimate that existing PTO perk costs the American taxpayer $20 billion every year.
"How is that fair to the hardworking taxpayer?" he said.
The legislation, which Biden plans to sign tomorrow, gives billions of dollars to public schools with no mandate to use the money to reopen for in-person learning. Schools can use the money to upgrade buildings, for example, but it can also be used for remote learning.
There is still $54 billion left unspent in federal funds from previous COVID relief bills signed under President Trump. However, the Biden Administration has said more money is needed still to safely reopen schools for in-person learning. Many Catholic, public and other private schools have safely reopened with minimal problems.
Vice President Harris has previously refused to answer questions on if the White House agrees with the Centers for Disease Control and Prevention that teachers do not need to be vaccinated before returning to the classroom.
How soon can schools be reopened? –@SavannahGuthrie asks @VP pic.twitter.com/gKl2p3PRlm

— TODAY (@TODAYshow) February 17, 2021
"It's going to be safer for our schools to reopen when we can get our schools the infrastructure needs," Harris told Savanna Guthrie in mid-February. She pressed for passage of the relief legislation but did not say if she agreed with the CDC.
MORE: Evidence shows it's safe to reopen schools
IMAGE: Alexander Mills/Unsplash
Like The College Fix on Facebook / Follow us on Twitter