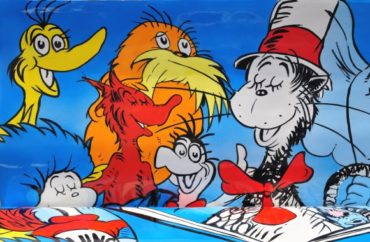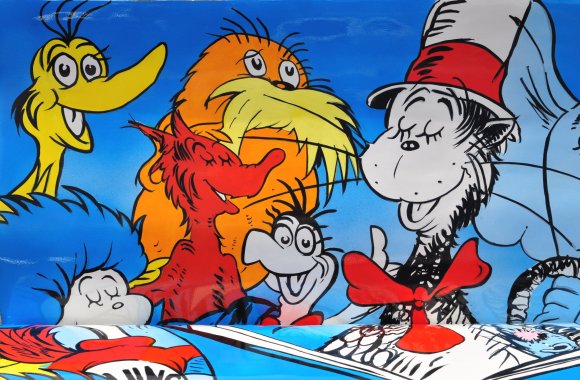 The latest example of "cancel culture" comes from a student op-ed in the eponymous Dartmouth student paper, and the target is someone many know and love: Dr. Seuss.
Theodor Geisel, aka Dr. Seuss, was a member of the Dartmouth class of 1925 and became a prolific children's book author and artist. Dartmouth College still makes use of Geisel in admissions materials and named its School of Medicine after him.
But as Spencer Allen notes, given Geisel's "racist" history, Dartmouth should follow the path of fellow Ivy Princeton and other institutions and "address years of racism within [is] walls." The school needs to "highlight other alumni whose work has done more good for the world," he says.
What exactly in Geisel's past makes him unworthy of the school's recognition? Well, he once wore blackface during a performance in high school (this would be around 1920, by the way). He drew stereotypical caricatures for a satire magazine. His political cartoons "denigrated" the Japanese during World War II.
Allen reiterates claims that Seuss's racism "permeated" his children's books; he cites a 2019 study (titled "The Cat is Out of the Bag: Orientalism, Anti-Blackness and White Supremacy in Dr. Seuss's Children's Books") which says only two percent of Geisel's characters are people of color.
The paper also notes the classic "Horton Hears A Who!" is sort of an "apology for [Geisel's] anti-Japanese WWII propaganda."
We don't judge history's racist characters by the prevailing attitudes of their times. Instead, when we critique historical figures, even those whose impacts appear beneficial, we must do so using today's standards [emphasis added]. That's why recent efforts have tried to remove former President Andrew Jackson's face from the $20 bill, or why Confederate monuments have been toppled across the South in recent years. And, that's also why Princeton removed [Woodrow] Wilson from its campus' iconography. Though many will argue that his impact is far more positive, Geisel must not be held to a different standard. Paying fraternal homage to him as a Dartmouth alumnus isn't a bragging right; rather, it shows how little Dartmouth cares about bettering its racist past.
Allen's style of wokeness was emulated three years ago by a Cambridge, Massachusetts librarian: After First Lady Melania Trump donated ten Dr. Seuss books to her library, Liz Phipps Soeiro ripped Mrs. Trump for not giving the books to a library in a high needs school, and reiterated the claim the Seuss's stories are racist.
MORE: Kansas State prof's new book ponders 'Was the Cat in the Hat black?'
IMAGE: Ron Ellis / Shutterstock.com
Like The College Fix on Facebook / Follow us on Twitter