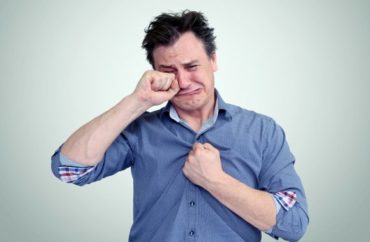 Students at the DePaul University School of Music have penned an open letter calling for the removal of the school's dean.
The letter from the Student Coalition for Diversity and Inclusion at DePaul's School of Music alleges Dean Ronald Caltabiano has "disregarded" student feedback, and has been "ineffective in creating a safe space for students of color."
According to The DePaulia, the coalition also notes Caltabiano got "no positive feedback" — out of almost 100 submissions — from a student survey from June.
It seems a virtual meeting on June 3 was the catalyst for students' discontent; the letter contends Caltabiano "showed a lack of sensitivity and understanding" regarding black students' ability to complete work in the aftermath of George Floyd's killing.
Caltabiano also had the unmitigated gall to exit the "important [virtual] discussion on racial inequality and representation" because … he had to teach a class. This left students "feeling neglected and unheard," according to the letter.
The coalition's ten-page missive includes complaints such as:
"I was at the zoom town hall and found his lack of genuine support, respect, or apology unsuitable for a role and leader in an academic institution."
"He tends to please donors before he does what is best for the students […] This creates a toxic environment for students, especially students from underrepresented backgrounds."
"His acceptance (& thus perpetuation) of the hierarchical injustice present throughout the school of music have left myself & many others with feelings of disenfranchisement."
"It is clear that he values the kind of music that he himself has personally studied more than any other type of music […] we see predominantly white donors coming to listen to music of Eurocentric origins."
Another student noted he found it "incredibly disrespectful" that Caltabiano once asked him to throw away an old coffee cup: "He didn't even bother to ask my name or ask me how I was doing."
In order "to begin dismantling institutional inequality and dedicat[ing] itself to anti-racism," the students want the university to can Caltabiano, and then create a School of Music Diversity Mentor position. This new hire "would also provide a much needed safe space for students where they can feel comfortable sharing their experiences and voices with someone trained to listen and advocate for their wellbeing."
Read the DePaulia article and full letter.
MORE: DePaul hosts event for black students to gripe about white people
MORE: DePaul University faculty condemn colleague's pro-Israel views
IMAGE: HomeArt / Shutterstock.com
Like The College Fix on Facebook / Follow us on Twitter