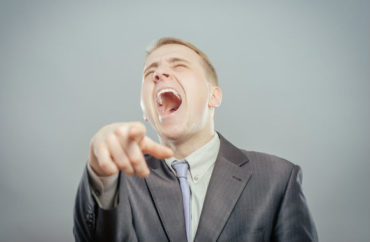 Obama-era program that ramped up under Trump
Maybe instead of a border wall, Congress should just fund a bunch of fake universities designed to catch people engaged in immigration fraud.
The Department of Homeland Security's clandestine effort was revealed in federal grand jury indictments unsealed Wednesday, according to The Detroit News.
Started in 2015 but ramped up shortly after President Donald Trump's inauguration, the sting operation created the Michigan-based "University of Farmington" out of little more than social media feeds and a website, now revealed as part of the sting.
Its social media presence has since been taken down, but one post preserved by Google suggested there was something shady about the supposed university. Namely, DHS can't spell. (Curiously, its Twitter feed has been cached several times by the Internet Archive going back to 2016, but they all show nonexistent accounts.)
The indictments were handed down against eight student recruiters alleged to have helped "at least 600 foreign citizens stay in the U.S. illegally" by falsely portraying them as students, in a conspiracy dominated by people from India.
U.S. Immigration and Customs Enforcement told the News that the dozens of students arrested in a nationwide sweep Wednesday face possible deportation. The operation started in earnest about two years ago, with DHS agents "posing as university officials":
The university had a professional website, a red-and-blue coat of arms, a Latin slogan meaning "knowledge and work" and a physical location at a commercial building on Northwestern Highway.

"… the university was being used by foreign citizens as a 'pay to stay' scheme which allowed these individuals to stay in the United States as a result of of foreign citizens falsely asserting that they were enrolled as full-time students in an approved educational program and that they were making normal progress toward completion of the course of study," the indictment reads.

The recruiters helped foreign citizens fraudulently obtain immigration documents from the university and helped create phony student records, including transcripts, according to the government.
The Chronicle of Higher Education has more screenshots of the fake university's online presence, including a page on its alleged history that stands out for its incorrect capitalizations and punctuation. One sentence just trails off.
Its "Factoids" page remains archived. It offers at least one statistic that no credible college would mention – "Students who discuss classwork with a professor outside of class: 100% – and its tuition scale suggests that enrolled students would attend year-round, another red flag.
It's not the first fake university set up by DHS to catch visa fraudsters – that would be the University of North New Jersey two years ago, according to the News.
Maybe if Congress appropriates some decent money, DHS can work on designing websites that don't look like spam.
Read the News and Chronicle coverage.
MORE: Undocumented students enjoy lower tuition rates, other perks
IMAGE: file404/Shutterstock
Like The College Fix on Facebook / Follow us on Twitter