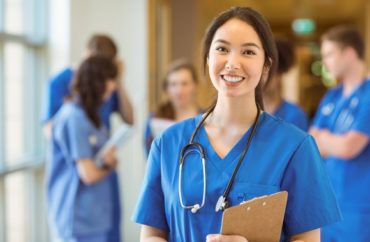 Will treat racism as a 'public health crisis'
Drexel University received a $9 million donation from alumna Dana Dornsife and her husband David to establish a new center dedicated to studying racism and public health issues.
The proposed Center on Racism and Health "will focus on structural racism and racial inequities in urban contexts and how these intersect with pressing population health challenges," the university news release said.
Some of those health challenges include "police brutality and climate change."
"All over the world there are renewed calls to address racism as the public health crisis that it is," Ana Diez Roux, dean of the Dornsife School, said in the statement.
"The Dornsife School has a responsibility to respond to this crisis," the dean said. "We are thrilled that this gift will allow us to elevate and expand critically needed research, training and policy work in this area at Dornsife and at Drexel more generally."
Diez Roux did non provide comment in response to multiple email requests from The College Fix over the past three weeks. The Fix asked several questions regarding the timetable for the center and the goals for it, whether the center requires additional funding outside of the donation, and if the center will take place in an existing structure. She asked The Fix for a deadline for comment but has not responded since then.
Niki Gianakaris, a university spokesperson, referred The Fix to the news release in response to the same questions. Gianakaris did not provide any other comment.
The Dornsife School of Public Health was founded in 1996 on the "principles of health as a human right and the importance of social justice to health," according to the private university in Philadelphia's news release.
The new Center on Racism and Health will follow the same principles.
University officials said they are is committed to improving the health of the entire student body and "promoting health equity" by developing substantial evidence, and using the evidence in applicable scenarios.
MORE: Catholic university requires anti-racism reflection by every department
The center will focus on three primary goals, according to the university.
University officials said the center aims to "provide anti-racist public health educational and training opportunities for students and public health professionals."
The news release also said the center will create "engagement in anti-racist practice and advocacy to advance health equity and racial justice through alignment with social justice movements and equitable local, national and global partnerships."
Another primary goal includes promoting "multidisciplinary, anti-racist public health research and scholarship rooted in historical context, contemporary theoretical frameworks and rigorous, innovative methods."
The Dornsife School of Public Health will now be able to hire two new faculty members who specialize in racial inequities and health as a result of the donation.
"With this gift, we will advance solutions to society's most pressing public health problems as they impact communities of color and lead the way in eliminating health disparities for all," said John Fry, the university's president.
Drexel joins other schools who have announced new funding for programs dedicated to combatting racism. For example, Loyola University Maryland recently announced a new anti-racism institute led by a Black Lives Matter professor.
Meanwhile, Penn State recently announced that it had rewarded $1 million in research grants for students who want to study racial issues.
MORE: Twitter founder gives $10 million to university research center promoting anti-white discrimination
IMAGE: ESB Professional/Shutterstock
Like The College Fix on Facebook / Follow us on Twitter