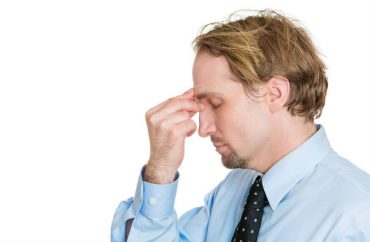 An applicant to the Duke University School of Law is suing the university after being denied admittance.
Edward Thomas Kennedy was rejected because he did not take the Law School Admittance Test, or LSAT. He claims the test is "junk science."
The Duke Endowment and the Board of Trustees, the president of the Duke Endowment, and Duke President Vincent Price are also named in Kennedy's lawsuit.
The Chronicle reports Kennedy has sued other schools that rejected his applications, as well as the Law School Admissions Counsel, the Association of American Law Schools, and the US Secretary of Education, among others.
Michael Schoenfeld, Duke vice president for public affairs and government relations, said Kennedy's allegations "are not supported by the law or the facts," and that the university will seek to have the suit dismissed.
Kennedy's argument in the complaint alleges the defendants "exceeded [their] jurisdiction by allowing [their] employees to deny Kennedy admission to its law schools." He submitted the complaint with nine causes of action, including intentional infliction of emotional distress, trespass on the cause and failure to provide a republican form of government and false advertising. …

Without an LSAT score, Kennedy's application was not considered for admission by the law schools to which he applied. As he wrote in his complaint, the LSAC "blocked and refused to forward Kennedy's law school applications."

Duke Law did not process the application or consider Kennedy for admission because it viewed his application as incomplete, according to his complaint. …

Under the cause of action of "Failure to Provide a Republican Form of Government and False Advertising," Kennedy wrote that the business model of Duke University, as well as those of the LSAC, the Association of American Law Schools, the Pennsylvania Bar Association, the California Bar Association and Harvard College, are "based on a foundation of deception, lies, false advertising and fraud."
For "damages and harm inflicted upon him," Kennedy wants $1,000 "for each day of unlawful behaviors for each defendant" or a flat $500,000 from each defendant, whichever is greater. With a similar arrangement, he seeks $5,000 or $1 million for "damages for the injury caused by defendant's absence of required actions."
Mr. Kennedy's audacity reminds one of the classic Jerky Boys bit where the caller asks an attorney from whom he's seeking advice if it's possible to sue him and his firm:
"Is it possible in any way then to sue you people?"
"Sue who?"
"You! I'm asking you for help."
"Sue who? Me?"
"Yes."
"Why you want to sue me?"
"Well, I'm trying to explain I had a terrible accident."
"What's that got to do with me?"
"Well, I'm asking you for help and uh… maybe I could sue for punitive damages that you're giving me."
"Sue everybody!!"
Read the full Chronicle article.
MORE: Former student sues HS baseball coach for telling him to slide
MORE: U. Illinois sues alum for selling 'Make Illinois Great Again' shirts
IMAGE: pathdoc/Shutterstock
Like The College Fix on Facebook / Follow us on Twitter