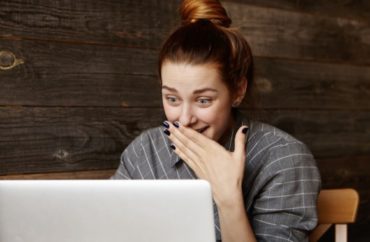 The editor of the site RealClearScience put up an article this past week arguing that the first "crewed" mission to Mars should be comprised entirely of females.
That's right — Ross Pomeroy used the words "females."
Mr. Pomeroy probably thought he was being slick. Notice he also used "crewed" instead of "manned," and said his view is "not about fairness […] it's about using every possible advantage."
In other words, he's showing the Left he doesn't use gendered lingo, and showing the Right he's not an identity bean counter.
But that "females" really sticks out. Pomeroy (pictured) was quite brave — yes, brave — to use it because, after all, shouldn't it be "female-identifying" these days?
And if that wasn't bad enough, he also uses "women":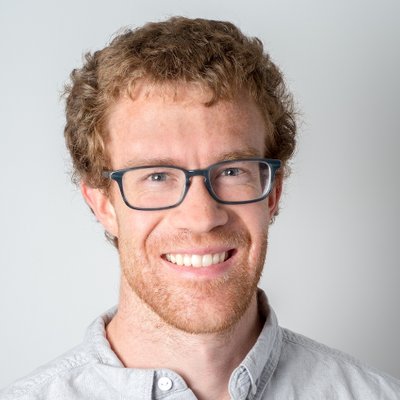 "Women are on average smaller than males: women use less oxygen, consume less consumables, produce less carbon dioxide. They have lower mass and take up less volume. The argument for an all-female crew is simple: such a crew would require considerably less support … and allow a smaller spacecraft."
Women also have "fewer heart attacks" and their reproductive systems "are less at risk from radiation."
And it's not just physical differences:
Statistics show that all-woman groups are far more likely to choose non-confrontational approaches to solve interpersonal problems, and most definitely are more likely to deal with a situation without resorting to violence, which could be a big problem on a Mars journey, where the crew must live in close quarters for 2-3 years […] Numerous sociological studies have shown that women, in general, are more cooperative, and less given to hierarchical social structures.
I checked Pomeroy's Twitter feed and thus far it appears he's safe from the far-left and transgender lobby. Which, again, is remarkable. Differences — between men and women?? 
Activists either have denied this basic reality, or claim the differences aren't a big deal.
MORE: Professor: Anthropologists can't tell the difference between men and women
University of Pennsylvania swimmer Lia Thomas was merely the latest to pan the notion of gender difference, mockingly noting that folks say "Oh, we respect Lia, as a woman, as a trans woman or whatever, we respect her identity, we just don't think it's fair […] They're using the guise of feminism to sort of push transphobic beliefs."
A research review committee at King's College London ordered a professor to consult with the campus DEI team for his proposed survey on men competing against women in sports. Why? He "referred to gender-dysphoric men who compete against women as 'males.'"
Then there's University of British Columbia sociologist Michela Musto who, with a straight face, argued that sports are responsible for the "belief" that men are inherently physically stronger than women.
And who can forget women's soccer star Megan Rapinoe, who defended men-as-women competing in women's sports by telling parents "your kid's high school volleyball team just isn't that important"?
At any rate, at least the new Twitter doesn't hinder those who still have a sense of humor regarding an all-female astronaut crew:
Astronaut: No it's fine

Houston: No for real, what's wrong?

Astronaut: It's okay, I swear.

Houston: FOR REAL WHAT'S GOING ON?!

Astronaut: IM UPSET WITH YOU

— Jordan Schachtel (@JordanSchachtel) May 2, 2023
Astronaut: you should know what's wrong without me having to tell you

— Meghan Maureen (@Keggs719) May 2, 2023
"The crew has been radio silent for 72 hours."
"Are the comms down?"
"No, they're just not talking to us."

— Abigail Burns (@RealAbigailB) May 2, 2023
"I told you to get that funny noise in the landing gear fixed! You didn't do it, did you!"

— Data before Drama (@eddiedavidson) May 2, 2023
"Houston, we need to talk. It's serious."

"Roger Red Tide crew, what about?"

"Later. We're not in a good space to talk right now."

— River Parrish (@RiverParrish1) May 2, 2023
MORE: Professor gets heat for saying gender differences behind 'tech gap'
IMAGES: WAYHOME studio/Shutterstock.com; Ross Pomeroy/Twitter screencap
Like The College Fix on Facebook / Follow us on Twitter