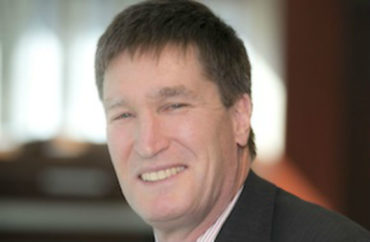 University should be on academic probation
Paul Zwier has been banned from teaching and even visiting the Emory University campus because he referenced the n-word in an educational context. Student activists are trying to get him fired.
But the law professor has one influential name in his corner: a retired Emory law colleague who is pushing for official rebuke of both the law school and university.
William Carney, author of two leading casebooks on corporate law, filed complaints against Emory with the American Bar Association and American Association of University Professors because of its treatment of Zwier, the law-focused Daily Record reports.
He's trying to get the two associations to formally censure the private university and put it on academic probation, arguing that Emory violated both ABA and AAUP standards on academic freedom.
Carney included "lengthy exhibits" on the circumstances surrounding Zwier's punishment, including the context of his utterance of the n-word: a torts class discussion of "offensive battery and intentional infliction of emotional distress."
The retired professor said the law school dean provided "no discussion of the context or teaching purpose of the use of the word" – that Zwier was "discussing how cultural changes have made the use of certain words potentially actionable without physical [contact]" – when the dean sent an open letter to the Emory Law community denouncing and suspending Zwier.
MORE: Zwier placed on leave after student entrapment
Carney also accused Emory leadership of rewarding student entrapment of Zwier by ramping up his punishment after Zwier had separate private conversations about his class remarks with white and black students.
Zwier told the black student he was called an "N-word lover" as a child – with the unedited version of the word – because his parents were civil rights activists. The black student reported the conversation to the dean. The white student also recorded the conversation with Zwier.
In his complaints, Carney questioned the intelligence of the law school leadership for punishing Zwier when it was the black student who first used the n-word in the private conversation: "for a student to use the term and then complain about its use by the respondent should mean the student is estopped to complain about this encounter."
The student's purpose was likely "entrapment, rather than good faith understanding," Carney wrote.
Zwier's attorney Lee Parks told the Daily that administrators are trying to force Zwier's resignation in addition to barring him from campus and teaching.
While Emory earns the highest speech-code rating from the Foundation for Individual Rights in Education, the civil-liberties group's ratings only apply to written policies, not the documented practices of universities.
MORE: Students demand firing of Zwier for threatening 'emotional well-being'
h/t TaxProf Blog
Like The College Fix on Facebook / Follow us on Twitter