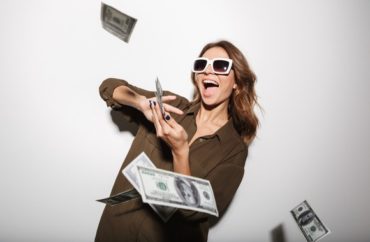 Only one faculty member made Republican donation
Workers at a private university in Atlanta really, really want Georgia Democrats to win runoff elections for the U.S. Senate.
Federal Election Commission filings show that Emory University employees gave 94 percent of their $154,993 in donations between Oct. 14 and Dec. 16 to Democrats Jon Ossoff ($65,750) and Raphael Warnock ($80,300), The Emory Wheel reports.
Only eight employees contributed to incumbent Republican Sens. David Perdue ($3,200) and Kelly Loeffler ($5,730). Only one faculty member contributed – Frederick Marcus, a philosophy instructor and visiting scholar who gave $2,500 to Loeffler's campaign.
Emory employees are big spenders on the national stage, the Wheel finds: They spent "the fifth-most of all groups of employees for both Democratic campaigns throughout this year, outspending employees at Apple, Facebook and Microsoft."
MORE: Black pro-life event indefinitely postponed after Emory deans intervene
Marjorie Pak, senior lecturer in linguistics, topped her coworkers in late-year Democratic spending with $17,820 to the challengers. She heavily favored Warnock, directing 85 percent of her contributions to the senior pastor of Ebenezer Baptist Church.
The next largest donations came from Carol Anderson, professor of African American studies, who donated more than $6,900 to the Democratic challengers.
Emory employees also spent lavishly in the first three quarters of the year, led by Film and Media Studies Department Chair Matthew Bernstein (left) with $18,400 to the Senate races. Faculty donated $91,600 in that period, or 57 percent of all employee donations.
Bernstein sent a whopping $170,000 to all Democratic candidates and committees in the 2020 election cycle, according to the Wheel. He has donated more than $1.1 million in his 31 years at Emory.
MORE: Emory student government shamed into buying 400 copies of anti-racist book
IMAGE: Dean Drobot/Shutterstock
Like The College Fix on Facebook / Follow us on Twitter