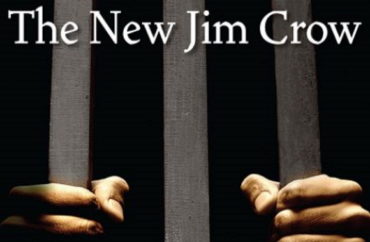 Bill was subject of contention, put off by student government
The Student Government Association at Emory University has approved a measure to purchase up to 400 copies of an anti-racism book from a Black-owned bookstore in Atlanta after facing pressure and backlash for stalling the decision.
The bill, an edited version of the previously delayed bill, passed 13-1, the Emory Wheel student newspaper reported.
Association members at Emory did not respond to multiple requests for comment from The College Fix, nor does it post meeting minutes, agendas and resolutions online publicly.
The original bill sought to purchase 400 copies of Angela Davis' "Are Prisons Obsolete" — a book that can be read in full for free online. Those books were also to be purchased from the local Black-owned bookstore Medu, then mailed to students, according to the Wheel.
That bill to purchase Davis' books was delayed by SGA earlier this month which generated anger and outrage, prompting student groups and the Emory Wheel editorial board to denounce the student government.
The "Coalition of Black Organizers and Clubs at Emory" issued an open letter to SGA, saying they "were deeply troubled by the decision to delay the vote, and the purchase of 400 copies of 'Are Prisons Obsolete' by Angela Davis from a black-owned bookstore."
"During the summer following countless acts of racial injustice, SGA promised that they would help to educate students on a myriad of experiences shared by Black and Non-Black Students of Color," the letter stated. "With the next election approaching quickly it is imperative that SGA support efforts to increase diversity, equity, and inclusion in the wake of violence and injustice against BIPOC at Emory and in the nation at large."
The letter went on to state that the Emory administration supported the initiative, "particularly as the common read did not take place this year," and that the Student Programming Council would help with funding.
It was signed by more than 20 campus organizations and over 150 students.
The Emory Student Government Association's delay also drew the ire of the Emory Wheel editorial board, which called the association's "failure to deliver … unacceptable."
"Mitigating racial injustice is one of SGA's most important responsibilities, and they have neglected the urgency and necessity of this bill," the editorial stated.
"Passing Bill 54sl25 is the bare minimum SGA can do to help anti-racist efforts and CBOC. Postponing this bill, especially before a contentious election, disregards the students of color whom SGA purports to represent."
The College Fix reached out to editorial staff at the Emory Wheel. Neither editor was available for comment.
Members of the student government had apparently responded to Coalition of Black Organizers with a compromise in which Davis' book could be offered as an ebook through Emory Libraries, but they were shot down.
"However, ebooks require electronic devices and internet access to obtain and read — not all students can claim both — and access to the ebook editions is restricted to a certain time frame. Sending physical copies to the students who need them most, as SGA itself wrote, would eliminate significant barriers to access. Moreover, recipients could keep them in perpetuity and share them with friends and family," reads the Emory Wheel's editorial.
In its September newsletter, the student government had stated that "we have been reaching out to faculty across all nine schools of Emory, asking for any reading recommendations they may have that suit this particular moment in hopes of creating an Antiracist Reading List, by the Emory community, for the Emory community."
"Along with creating the list, we have partnered with Black-owned bookstores in the greater Atlanta area to ship one of these works for free to interested Emory undergraduate students as a way to eliminate barriers to access, prioritizing those with financial need."
Angela Davis, author of the previously decided upon "Are Prisons Obsolete?" is an outspoken Marxist and communist revolutionary.
In the new modified bill, the book was changed to Michelle Alexander's "The New Jim Crow." It "argues that the racial caste system in America continues to thrive even with the elimination of Jim Crow laws. Thus, the racial caste system has redefined race as a contributing factor in the functioning of a systematically unjust criminal justice system," according to educators.
The books will be distributed to Emory students in a digital format, but will be available in print for students who do not have access to the internet, the Wheel reports. The association reportedly allocated $6,380 for the effort and will use any remaining funds to shore up other books on its anti-racism reading list.
All this comes as Emory recently hired a new diversity and inclusion official despite predicting an $84 million dollar shortfall due to Covid-19. The school is also adding a new race and ethnicity course requirement for the 2021 school year.
According to the Wheel, the Student Government Association "has also matched student donations to anti-racism organizations" and "matched over $10,000 in donations."
Emory University is a private research university in Atlanta. Tuition is $53,000 a year.
MORE: Emory to offer scholarships for descendants of slavery
IMAGE: Amazon screenshot
Like The College Fix on Facebook / Follow us on Twitter