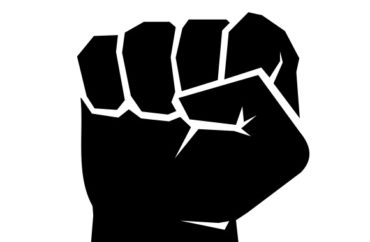 'At Evergreen, social justice has long been central to our mission'
Evergreen State College has added an extra virtual graduation ceremony to accommodate the Seattle Black Lives Matter strike scheduled for Friday.
Evergreen State, located about 75 miles southwest of Seattle, has its regularly scheduled commencement set for Friday, June 12, but added a second one for Saturday, June 13, so that grads who want to take part in the Black Lives Matter action Friday may do so.
Black Lives Matter Seattle-King County is organizing a general strike and silent marches throughout the state Friday. For those who cannot participate in a march, the group recommends on its website: "Don't go to work, and don't work from home."
Evergreen State College's decision was announced Wednesday in an email from President George Bridges to the campus community with the subject line: "Two Virtual Commencements."
"At Evergreen, social justice has long been central to our mission. Many in our community want to take leave to be there and join the call to break down structures supporting violence and discrimination against Black Americans and people of color. Others wish to respect the call, take leave and refrain from business as usual on that day," Bridges stated.
"… We polled graduating students about their preferences on holding graduation as planned or postponing it. About 63 percent supported postponing the event. Others made urgent and compelling pleas … not to delay the ceremony," he wrote. "To center and honor our students' diverse perspectives and accomplishments, we are making the unprecedented move to hold two virtual ceremonies on successive days."
"We hope students, staff and faculty will choose the one that helps them celebrate in the way most meaningful to them. Every graduate will be celebrated at both events. Each ceremony will offer the full range of speakers and moments that honor our graduates."
The memo was co-signed by many other top campus administrators.
Campus spokesperson Christine Hoffmann could not be reached by phone or email Wednesday from The College Fix to say what the cost to host two ceremonies is and whether there was any reaction, positive or negative, to the announcement.
Evergreen State College is the Olympia-based institution that was thrust into the national spotlight in the spring of 2017 for hosting a no-whites "Day of Absence" on campus.
Following that observance, a rowdy gang of progressive students angrily confronted white biology Professor Bret Weinstein, who had refused to participate. He was subsequently forced to move his class to a nearby park off campus for his own safety.
Next, students accused the university's administration of racism during a contentious meeting, during which they yelled at and belittled President Bridges. At this meeting, some white students were told to stand in the back of the room because of the color of their skin.
The college was also shut for multiple days in early June 2017 because of threats it received. Student vigilantes even took to patrolling campus with bats. Later reports about the school revealed that radicalism and anarchy had been pushed at Evergreen State College since at least 2008.
In echoes of that chaos, insurrectionists in Seattle this week set up a six-block anti-police "Capitol Hill Autonomous Zone" and are occupying that large swath of the city in the name of combating systemic racism. No police are allowed inside.
"The Seattle Police Department and attached court system are beyond reform. We do not request reform, we demand abolition," the group's demands states.
Evergreen State College alumnus Benjamin Boyce, a vocal critic of the school, said what America saw take place at Evergreen three years ago is now playing out on a larger scale in Seattle. He said the Black Lives Matter strike this Friday seems similar to Evergreen's "Day of Absence," which had asked white people to avoid campus for the day.
As for Evergreen's dual grad ceremonies, "the day of absence was supposed to celebrate race, but it was celebrating grievance, and that is exactly what this is doing," he told The College Fix in a telephone interview Wednesday.
MORE: As Evergreen State's enrollment continues to tank, it hosts white-blaming 'equity symposium'
MORE: Evergreen State settles claim with embattled professors for $500K
IMAGE: Vilingor / Shutterstock
Like The College Fix on Facebook / Follow us on Twitter