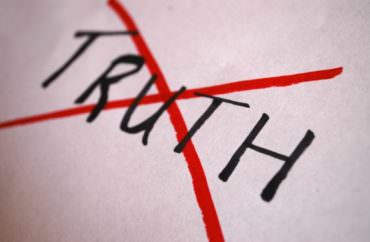 This weekend will feature rallies in over 100 cities and towns with educators who pledge to "teach truth" in their classrooms — in defiance of various states' anti-critical race theory (CRT) legislation.
According to an e-mailed press release from TeachingForChange.org, the rallies taking place Friday through Sunday are in response to alleged attempts to restrict instruction about "the role of racism, sexism, heterosexism, and other forms of oppression in U.S. history."
Events will take place at historical sites "whose stories might be erased from schools under the new teaching gag orders," the statement claims.
Note the use of "stories," for these educators complain various laws "target" lessons such as the 1619 Project, Black Lives Matter at School and the Zinn Education Project.
The 1619 Project, in particular, could alternatively be labeled a "fiction" given how it plays fast and loose with facts. But remember, these teachers are pledging to "teach truth."
From the press release:
Educators insist that they cannot teach their students honestly without looking at the historic roots of today's inequality.

The Pledge to Teach Truth Days of Action occur on the 58th anniversary of the March on Washington for Jobs and Freedom. The Zinn Education Project is a partner with March On for Voting Rights, which is also hosting events this weekend across the United States.

Ursula Wolfe-Rocca, an organizer and curriculum writer at the Zinn Education Project, said that there is a connection between the spate of laws that restrict teachers' ability to look at the historic roots of inequality and the ongoing struggle for voting rights.

"Since the 2020 election, more than two dozen new laws have passed that make it harder to vote," she said. "Educators cannot help their students make sense of this wave of voter suppression legislation without introducing them to the longer history of racist disenfranchisement, from Reconstruction to the present." …

"As a teacher, I'm working on this event because I believe deeply in the power of education to transform our society," said Michael Rebne, Kansas City high school science teacher. "Especially in this moment of chaos and crisis we need the truth to anchor us and, in fact, our students are demanding it. I know we need to show our numbers to those who seem to doubt we have the will to stand for racial justice."
The rallies and events appear to be similar to those held in June.
MORE: The miseducation movement is gaining momentum. Can parents stop it?
IMAGE: Shutterstock.com
Like The College Fix on Facebook / Follow us on Twitter