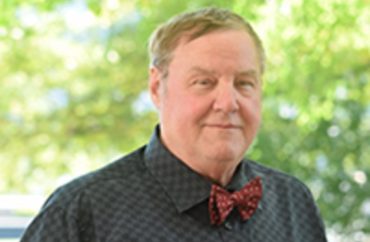 But they still want him punished for 'misguided' behavior in a single class
Duquesne University fired a professor for using the n-word three times in 50 seconds in his educational psychology class.
Though Gary Shank said he used the slur "in a pedagogical sense," the Catholic school fired him for "serious misconduct," citing a report it refused to share with The College Fix. Before writing the report, Dean Gretchen Generett prejudged the matter, saying Shank created a "hostile learning environment."
Now Shank's colleagues are demanding the university rehire him and give him a lesser sanction, commensurate with his "misguided" but not "malicious" behavior, TribLive reports.
The University Grievance Committee for Faculty conducted interviews and held a hearing in Shank's case, noting this was his first discipline in 23 years as a tenured professor at Duquesne.
But he still "exercised extremely poor judgment" in leading a class discussion on racial progress, choosing "the most offensive insult used against African Americans in contemporary American culture" rather than a "euphemism."
(Using a euphemism for the same racial slur didn't save a University of Illinois-Chicago professor from an official investigation, however.)
He didn't prepare students to hear "a highly offensive and inflammatory word without abstraction" (censoring it), which showed "especially callous indifference to the sensitivities of the students of color in the class," according to the report.
Shank criticized his colleagues for their "rather restrictive view of the meaning of academic freedom" and recommendation that he be punished in some way.
MORE: Duquesne fires Shank for teaching class about racial progress
Echoing arguments by Randall Kennedy at Harvard Law and Eugene Volokh at UCLA Law, Shank told the committee that using an "abstraction" for the racial slur "lessened the student's appreciation for the full impact of the word."
By using "nigger" directly, he intended to "promote learning on a visceral level rather than mere cognitive learning":
The nature and use of racial epithets were a highly appropriate topic for this particular lecture, and there is substantial academic research on this topic. I was careful to prepare my students for my usage, and I gave ample time to debrief.
The report exonerated the university of violating Shank's academic freedom or due process, approving of Dean Generett's refusal to let Shank bring his lawyer to a meeting. It also rejected Shank's argument that President Ken Gormley (below) should recuse himself from making the final decision about his appeal.
The committee believed Gormley's claim that he had an "open mind" on Shank's appeal, despite the president telling the entire university that the professor should face "very strong disciplinary action" for the subjective offense of having "breached the trust of his students."
Gormley has until Feb. 5 to rule on the committee's recommendation to reinstate Shank, according to TribLive.
The Foundation for Individual Rights in Education previously tried to get the university in trouble with the Department of Education by claiming its termination of Shank violated the terms of its accreditation.
MORE: Feds warn UCLA about disciplining prof who read N-word from MLK letter
MORE: Internal revolt at USC for punishing prof who used word resembling n-word
IMAGES: Duquesne University
Like The College Fix on Facebook / Follow us on Twitter