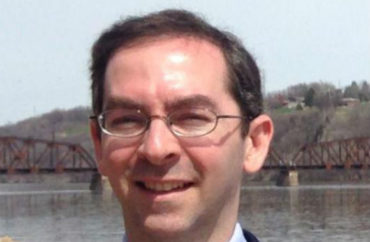 Department has lagged behind DOJ on campus free speech
A former leader of the Foundation for Individual Rights in Education who joined the Trump administration last year has left, he confirmed to The College Fix Friday.
Adam Kissel joined the Office of Postsecondary Education in the Department of Education in June 2017 as deputy assistant secretary for higher education programs. Prior to that he handled university investments for the Charles Koch Foundation for five years, and before that served as FIRE's vice president of programs.
Kissel's hiring prompted Sen. Patty Murray, the ranking member of the Senate committee that oversees education, to condemn the department and President Trump for making it "more difficult for survivors of campus sexual violence to get justice."
She referred to Kissel's statement supporting a higher evidence standard in campus sexual-misconduct investigations and FIRE's legal challenge – after Kissel had left – to the prior administration's Title IX guidance.
"I wish the agency well," Kissel told The Fix. He was also known among department watchers for working on religious-liberty issues.
MORE: DOJ joins legal fight against campus speech zones
The Department of Education has not been as active as Justice on defending campus free speech.
In a speech last month to the National Constitution Center, Education Secretary Betsy DeVos* said "precious few campuses" have a "free and open" environment in which students can learn and grow.
But she made clear that the department would not use its "muscle" to protect intellectual freedom on campus:
A solution won't come from defunding an institution of learning or merely getting the words of a campus policy exactly right. Solutions won't come from new laws from Washington, D.C or from a "speech police" at the U.S. Department of Education.
In contrast, Attorney General Jeff Sessions has used his bully pulpit several times to warn universities to respect intellectual freedom or face the consequences from the Department of Justice.
The University of Michigan revised policies on bullying and harassment the same day in June that DOJ filed a "statement of interest" supporting a First Amendment lawsuit against the public university's bias response team.
MORE: Curious timing for UMich to back down on broad harassment policies
Sessions defended campus free speech at Georgetown Law Center a year ago, the same day DOJ filed a statement of interest supporting a lawsuit against the "free speech zones" at a Georgia public college.
He told students that DOJ "would be taking a vigorous role in countering the assaults on freedom of speech that have become increasingly common on college campuses."
DOJ also intervened in a lawsuit challenging a California public college's free speech zone. Sessions brought up the case, which started its discovery phase this summer, in a speech to conservative high school students in July. He said Pierce College students do "not have freedom of speech" outside of a campus space "the size of a couple of college dorm rooms."
A stalled bill in the Senate (S-2394) would authorize the attorney general to bring complaints against public colleges for infringing on "expressive activities in the outdoor areas" of their campuses.
h/t Inside Higher Ed
MORE: Senate bill would protect free speech on public campuses nationwide
IMAGE: Adam Kissel/Twitter
Like The College Fix on Facebook / Follow us on Twitter